Protests, Chaos at VHP Meet in Kumbh After Mohan Bhagwat Explains Sangh's Wait on Ram Mandir​
Chaos spread through the audience shortly after Mohan Bhagwat's speech, in which he said the RSS is willing to wait for another 2-3 years for the construction of temple in Ayodhya.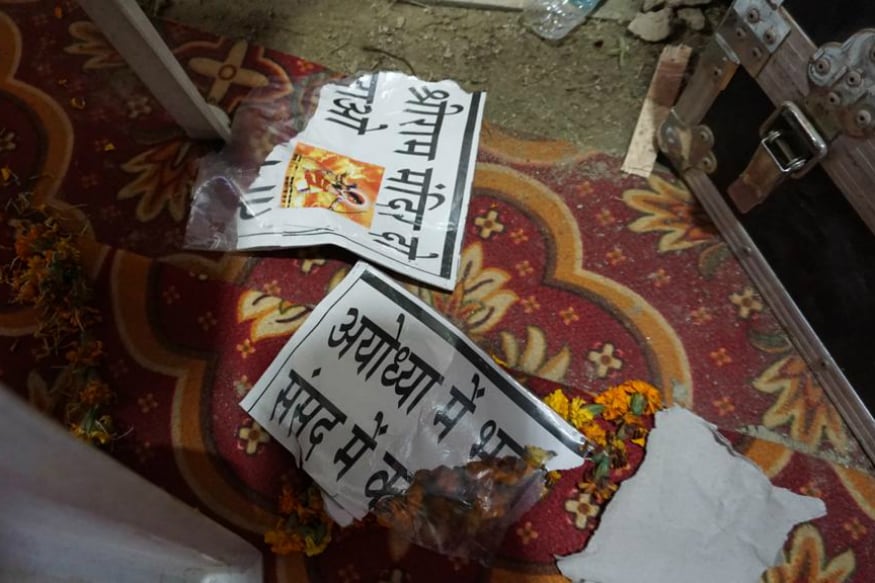 Chaos spread through the audience on Day 2 of a VHP event held on the Ram Janmabhoomi issue in Prayagraj.
Prayagraj: Even the presence of RSS chief Mohan Bhagwat could not prevent loud protests and momentary chaos in the VHP during an event held on the Ram Janmabhoomi issue in Prayagraj on Friday.
In fact, it was shortly after Bhagwat's speech, in which he stated Rashtriya Swayamsevak Sangh's (RSS) position on the Ram Mandir issue — that it is willing to wait for another 2-3 years for the construction of the temple in Ayodhya — that chaos spread through the audience.
Many in the audience, including sadhus, clashed with VHP organisers claiming that they had been "cheated". Sushil Kumar Saraswati from neighbouring Pratapgarh was one of them.
"Kya muh leke jaayenge waapis? Jaisa sandesh ye log de rahe hain, RSS, VHP aur sadhu santo ki baat se logon ka vishwaas uth jayega (How do we take back this message to the masses? People will lose faith in the promises made by the RSS, VHP and saints)," Saraswati said.
He added, "Bhagwatji ne tareekh ki ghoshna kyun nahi ki? Kyunki wo jaante hain ki ek baar tareekh ki ghoshna kar di to fir hum janta ko control nahi kar payenge. (Why didn't Bhagwat ji announce the date [for temple construction]? It's because he knows the RSS will not be able to control the crowds once the date is declared)," added 60-year-old Saraswati, who claims to have been working on the Ram Mandir issue since way before December 1992.
Dismissing the whole event, which was organised by VHP, Saraswati claimed that most sadhus had gone there in the hope of a BJP ticket ahead of the Lok Sabha elections. "The whole thing is a sham. Do you see any SC face on the stage? They are giving wrong signals to the society. Besides, most of the sadhus present here are BJP ticket hopefuls," he said.
The fact that the entire day — the final in the two-day event that was supposed to come up with a decisive move on Ram Mandir —was instead spent in praising the present BJP government and the Modi-Yogi duo, angered many who walked out of the venue midway.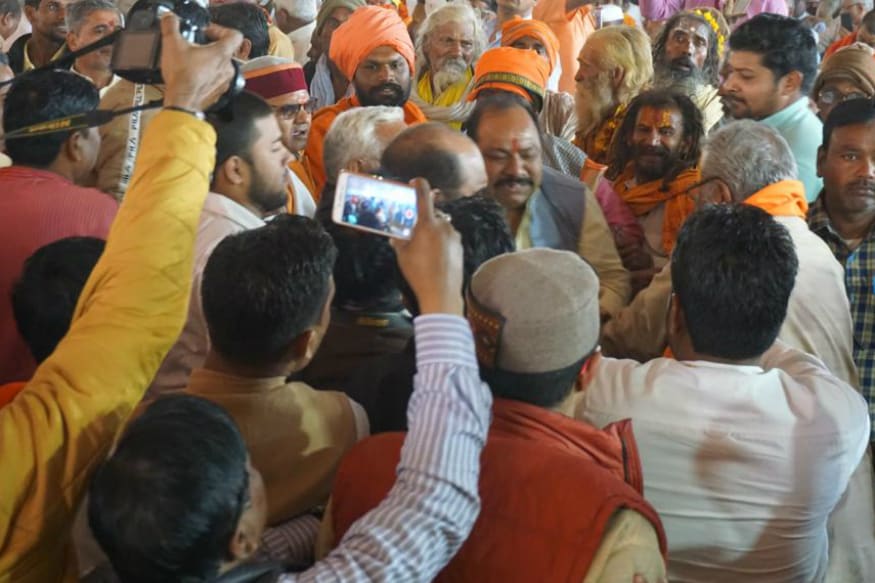 Several people made an early exit from the event.
"Balasaheb (Deoras) had told us that Ram Mandir won't be built in one attempt. It would take at least 20-30 years. In three years, the Ram Janmabhoomi agitation will complete 30 years. That's the target we in Sangh have in mind," Bhagwat said in his address.
"In this government there are several people who are in support of Ram Mandir. We have to be cautious in our approach. This is the election season. We have to be watchful of what effect mandir movement will have on the electoral atmosphere. We will not build mandir just to please the voters. Maybe something will happen in 4 to 6 months," Bhagwat added.
Bhagwat's stand, that the Ram Mandir issue should wait for the time being, is in stark contrast to what he said barely three months ago. During his Vijayadashami address, the RSS chief had said that the government should pass a law to authorise the building of a Ram temple in Ayodhya rather than "test the patience of the society".
His deputy, Bhaiyyaji Joshi, had echoed similar sentiments in a December event in the capital, when he said those in power should respect the sentiments of the masses and that the Hindu Samaj was not begging while demanding Ram temple but only demanding what was rightfully theirs.
Many are likely to find semblance between VHP's position on Ram Janmabhoomi dispute and that of Kapil Sibal who, while arguing for the Sunni Waqf Board, had requested the Supreme Court to defer hearing in the sensitive Babri Masjid case till after elections, warning it of 'serious ramifications'.
VHP in its political resolution on Ram Mandir, which RSS chief also endorsed on stage, says that it welcomes government's efforts to get the undisputed portion of the land back to its owners through the application moved in the apex court.
It says, "Election season is about to begin...Hindu priests will not allow Ram Mandir issue to be dragged in the political quagmire...this is why we are not issuing any fresh directions on Ram Mandir. But our community will have to perform jagrans continuously on the issue."
A steady pressure has been visibly building on the VHP ever since Shankaracharya Swaroopanand Saraswati of Dwarka Peeth declared in his own 'Param Dharm Sansad' that sadhus will march towards Ayodhya after 10th of this month and lay foundation stone for the grand Ram temple on February 21.
Unable to counter Swaroopanand's challenge, the VHP has offered to conduct jagrans instead. A big jagran for the mandir, in which RSS is also likely to be involved, has been scheduled for April 6. Eyes will now be on the events around Ayodhya on February 21.
Get the best of News18 delivered to your inbox - subscribe to News18 Daybreak. Follow News18.com on Twitter, Instagram, Facebook, Telegram, TikTok and on YouTube, and stay in the know with what's happening in the world around you – in real time.
| Edited by: Divya Kapoor
Read full article