'Public Elected Donkeys in MP': Hardik Patel Says BJP 'Destroyed' the State, Deprived People of Jobs
Patidar leader Hardik Patel accused the BJP of "destroying" Madhya Pradesh and depriving its people of employment opportunities.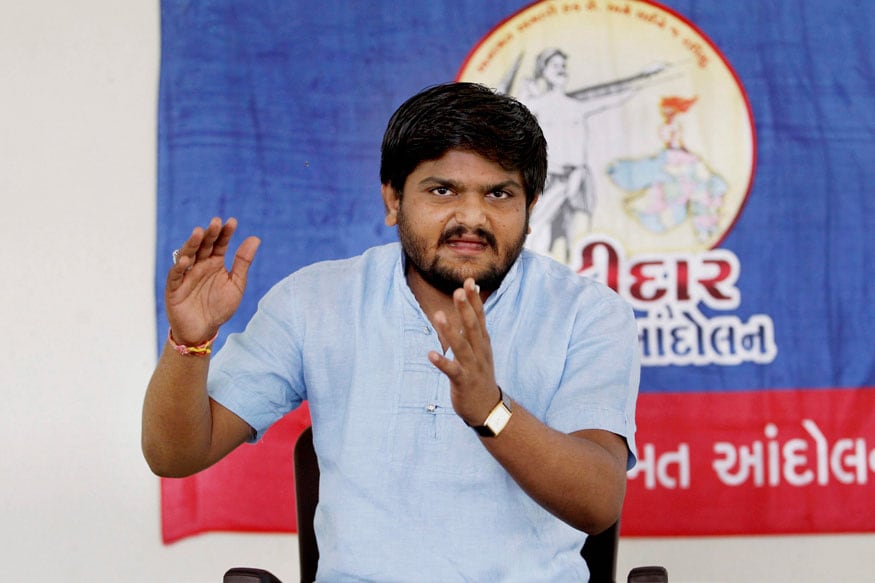 File photo of Patidar Anamat Andolan Samiti (PAAS) leader Hardik Patel. (PTI)
Jabalpur: Gujarat's Patidar leader Hardik Patel, who on Tuesday arrived in Madhya Pradesh's Jabalpur to campaign for the November 28 polls, launched a sharp attack on the BJP for "destroying" the state and depriving its people of employment opportunities. Comparing the State's elected BJP leaders to donkeys, Patel said.
"Public elected donkeys, so we are roaming around clueless like donkeys. Everything has been destroyed and nothing is left. We are not left with employment, farming or anything else," Patel said.
Patel also questioned the BJP's Samriddhi Yatra, saying it won't lead to any benefits for the common man. He said new schemes are launched frequently in the BJP-ruled state but these schemes are to mislead the public. "When one particular scheme fails to benefit the public, another is launched," he said.
Insisting that he's not looking to seek any advantage through his campaigns in MP, Patel said, "I'm not contesting the polls and don't want to be the chief minister either. I am just putting across my views on the establishment."
Accusing the BJP of poor governance, Patel said in the 15 years of its rule in MP, the BJP government has destroyed Narmada River through illegal mining and led to the deaths of several people in the Vyapam scam.
"These are the issues we need to speak against. These elections in five states are a battle between the power and the public," he said, adding: "It's high time we bring changes in the governance, as there may be no elections if the BJP returns to power in 2018 and 2019."
Get the best of News18 delivered to your inbox - subscribe to News18 Daybreak. Follow News18.com on Twitter, Instagram, Facebook, Telegram, TikTok and on YouTube, and stay in the know with what's happening in the world around you – in real time.
Read full article