REVIEW: Vikram, Prithviraj excel in 'Raavanan'
But the film is certainly not the best from Mani Ratnam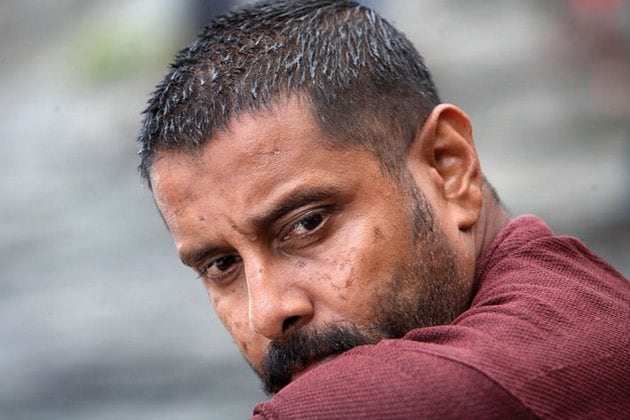 But the film is certainly not the best from Mani Ratnam
There have been innumerable adaptations and versions of the immortal epic Ramayan. This one will not make it even to the top 10 of the list.
The entire plot of the film can be summed up in one line – "You've hurt my sister, I'm taking your wife". Now this has been stretched to the length of a feature film.
Vikram plays the quintessential character of Raavanan with no shades of grey. That's the beauty of the characterisation. He is the most straightforward character in the film, but he is easily misunderstood as the villain. (This is the first time ever in an Indian adaptation of Ramayan that Raavanan get his truly deserved due. Raavanan was a learned man as per the original epic. He invented the musical instrument Rudra Veena to invoke the blessings of Lord Shiva.) That's exactly why you will start liking him as the film progresses in the picturesque locales of God's own country.
Aishwarya Rai Bachchan plays the strong woman who does not fear her kidnapper. Her performance is worth a mention but her male co-stars steal the show.
Prithviraj (brilliant performance) plays the cop whose wife (Aishwarya) is kidnapped by Veera (Vikram, the performer for all seasons) because Veera is avenging the death of his humiliated sister. The chase is the film with Veera staying one step ahead of Prithviraj until the end of the film. I won't steal the only surprise in the film (just in case you plan to watch it).
The camera work by Santosh Sivan is outstanding. Whoever chose the location for the film, sure is a nature lover. As you watch every frame, you will see the amount of hard work gone into the making of the film.
Raavanan deserves a 10 on 10 for effort. Do not watch this flick if you are expecting a topsy-turvy experience. It is predictable and the plot runs parallel to the ancient Indian epic.
The background score is about average and seems like a repeat/reuse of A. R. Rahman's earlier work.
The film is certainly not the best from Mani Ratnam's Madras Talkies, but it can't be dismissed as shabby. Even if this Raavanan has no shades of grey, overall the film falls under the greyish form of art from Mani Ratnam enterprises.
Get the best of News18 delivered to your inbox - subscribe to News18 Daybreak. Follow News18.com on Twitter, Instagram, Facebook, Telegram, TikTok and on YouTube, and stay in the know with what's happening in the world around you – in real time.
Read full article