Phone no. promises help against ragging in 15 minutes
HRD Ministry's helpline will work round the clock, says Minister.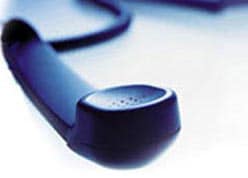 HRD Ministry's helpline will work round the clock, says Minister.
New Delhi: Students can call up a toll-free phone number, 1800-180-5522, to get help against ragging in any educational institute, the government announced on Saturday.
The Human Resource Development announced the helpline would function round the clock and students may also send e-mails to helpline@antiragging.net for support from the authorities and the police.
"The helpline will operate round-the-clock and function as a watchdog. Once a student gives a call and registers a complaint, the process of giving him assistance will start within 15 minutes," said HRD Minister Kapil Sibal after launching the helpline in New Delhi.
Agents at a call centre will a student's complaint on the helpline and assign a number to track what help was given.
"(Educational) institutions will have their own anti-ragging committees. Once the information about an incident of ragging is received, it will be simultaneously relayed to the head of the institution, warden or officer of the hostel, district authorities including the Superintendent of Police for action," Sibal said.
The Education Consultancy India Ltd (Decal) and BSNL will operate the helpline on behalf of University Grants Commission (UGC).
The UGC will create a database compiling information provided by students in their affidavits during admission. The information will be stored in an IT-enabled web portal.
Get the best of News18 delivered to your inbox - subscribe to News18 Daybreak. Follow News18.com on Twitter, Instagram, Facebook, Telegram, TikTok and on YouTube, and stay in the know with what's happening in the world around you – in real time.
Read full article