GET Stock

Quotes


Raghuram Rajan Reveals Story Behind 'I Do What I Do'
Raghuram Rajan's new book is being released by Harper Collins this week and is an attempt by Rajan to give Indians a sense of what it was like to make policy at the RBI.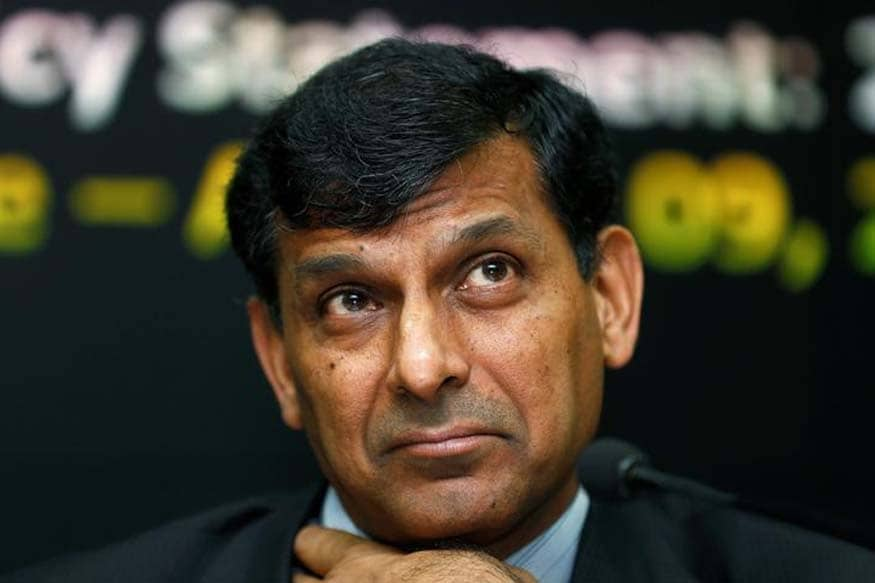 File photo of former RBI Governor Raghuram Rajan. (Photo: Reuters)
New Delhi
: Raghuram Rajan's new book is titled 'I Do What I Do', a line which he had once delivered at a press conference with the aim of not giving out any meaningful news. But it ended up making headlines nevertheless and the former RBI Governor's name forever became pre-fixed to the line.
In the video, Raghuram Rajan, now a professor of Finance at the University of Chicago's Booth School of Business, explains the sequence of events that led to him mouthing this unforgettable line.
He was asked if he was a dove like [Janet] Yellen or a Hawk like [Paul] Volker. "I was getting a little tired of these bird analogies as well as being compared with all these other people," Rajan says. "And so I started off laughingly, James Bondish: My name is Raghuram Rajan and I do what I do."
"Which is really, if you think about it, a meaningless statement. But it made the headlines the next day. What i did avoid was making the news by saying something about monetary policy, which was precisely what I didn't want to do," Rajan added.
The book is being released by Harper Collins this week and is an attempt by Rajan to give Indians a sense of what it was like to make policy at the RBI. It is a collection of speeches and articles that give a sense of his engagement with Indian economic policy. Rajan was governor from 2013-16.
The book is aimed at a broad audience and contains no economic graphs or equations. But it is also aimed at a younger audience and has not been dumbed down.
Separately, in an interview to Times of India Rajan said that demonetisation has not been an economic success. "I think all said and done, it would be fair to say the intent was good. But certainly at this point, one still cannot in anyway say it has been an economic success. But again, as I said, only time will tell".
Rajan said that the costs of demonetisation were substantial: GDP has suffered between 1 and 2 percentage points, as much as Rs 2.5 lakh crore; people standing in line; the printing cost of the new currency; the cost to the banks of withdrawing the money etc. "I think the people who mooted this must have thought that some of it would be compensated if money didn't come back into the system. The fact that 99% has been deposited certainly does suggest that aim has not been met," Rajan said.
At no point during his term as Governor was Rajan asked to make a decision on demonetisation. "I was party to the conversation, as I have already said, on the costs and benefits of the case but not on the date. Separately, we were moving to a new set of notes, not related to the demonetisation exercise necessarily, but as part of a move to a set of newly designed notes. Of course, the accelerated printing of the 2,000-rupee notes did make us better prepared for an eventual demonetisation without a specific date having been fixed," Rajan said.
Also Watch
| Edited by: Bijaya Das
Read full article