New Delhi: Temperature fell drastically in parts of north India as rain and storms were reported in several areas on Friday.
Heavy rain and storm lashed parts of Delhi and the National Capital Region as temperature fell to 23 degrees Celsius, much below normal. A strong dust storm also reduced visibility in the region and uprooted several trees.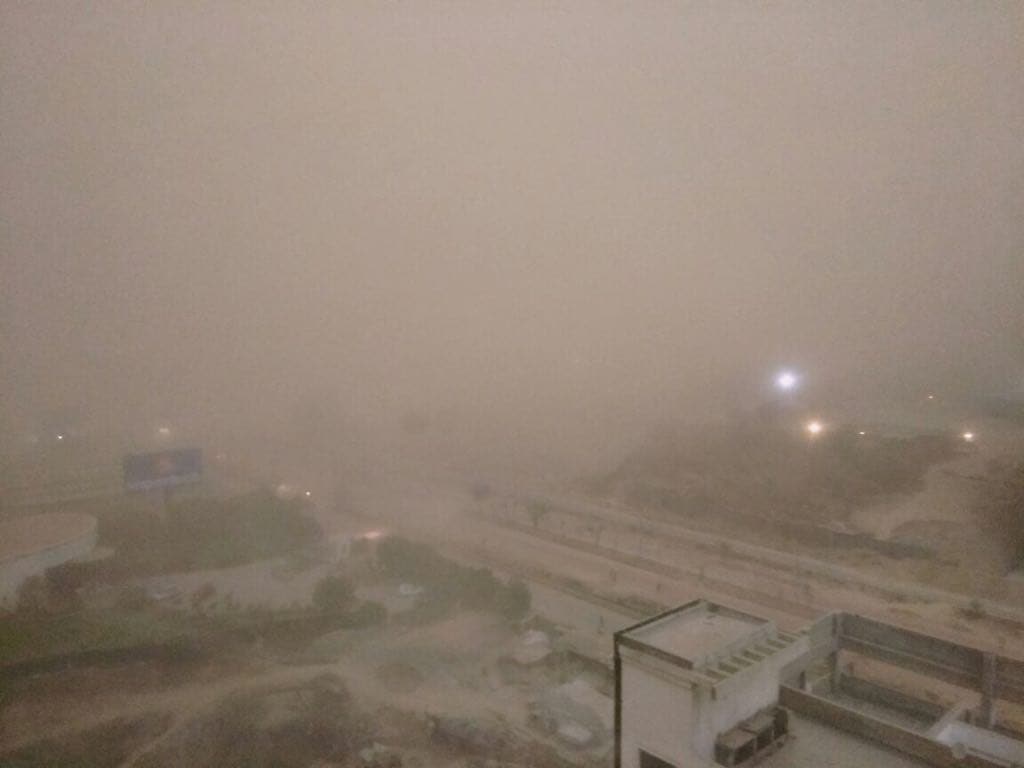 Several flights have been delayed and 24 flights have been diverted from Indira Gandhi International Airport.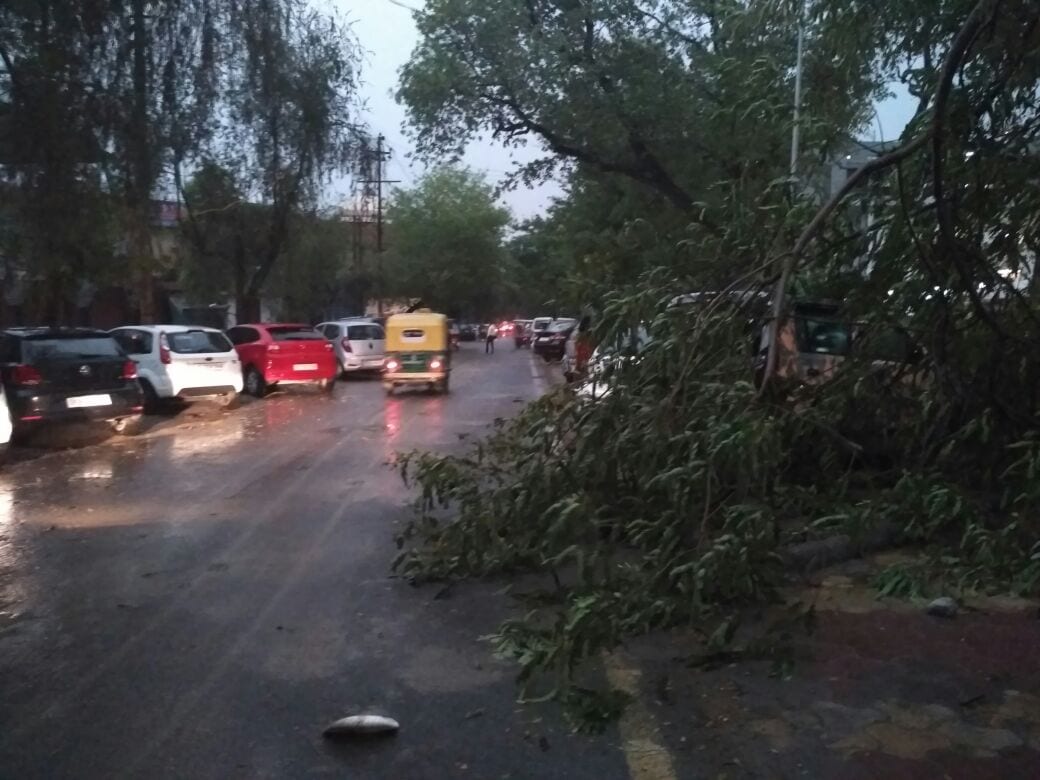 Heavy rainfall was also reported from Jaipur, with hailstorm in some areas as well.
According to Skymet Weather, beginning with Friday, Delhi-NCR is all set to record thunderstorm and dust storm for the next 24-48 hours. The intensity of rains is likely to pick up the pace by April 9 and people can expect some rain and thundershowers till April 10. This will be on account of the passage of another Western Disturbance, which would keep the circulations activated.
The storm comes as a welcome respite to Delhities who have endured days of sweltering heat. Many took to Twitter to record the weather phenomenon.
Skymet said that the weather activity is likely to peak between April 8-10, thereafter reducing gradually.