Rajamouli's 'Baahubali' will keep me busy: Rana Daggubati
'Baahubali' is directed by SS Rajamouli who received the National award for his film 'Eega'.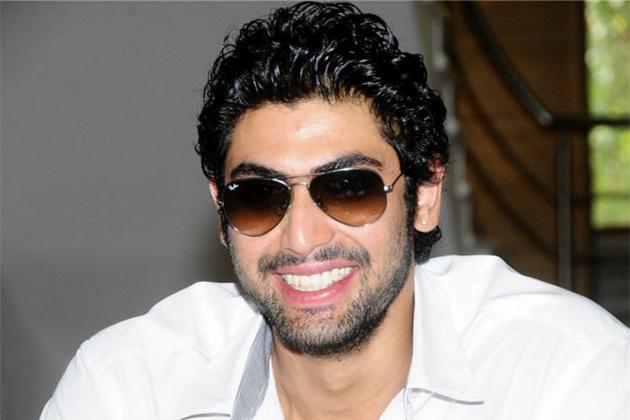 'Baahubali' is directed by SS Rajamouli who received the National award for his film 'Eega'.
Mumbai: He has seven projects in hand, but southern actor Rana Daggubati says SS Rajamouli's multilingual mega project 'Baahubali', a war movie, would keep him on his toes this year and even next year.
"There are about seven films in the pipeline and I need to figure out where I am doing what. And what I start shooting immediately is 'Baahubali' in Telugu, Hindi and Tamil with very popular director SS Rajamouli who made 'Makkhi'," said the 28-year-old actor in an interview here.
"It's a big war film. It will take up a large part of this year and a little bit of next year," he added.
Rajamouli's 'Eega', which won the best Telugu film award at the 60th National Film Awards, was released in Hindi as 'Makkhi'.
After starting his acting career with Telugu political drama 'Leader' in 2010, Rana has worked in four Telugu movies and two Hindi films with 'Dum Maro Dum' being his debut Bollywood venture.
He says though the "filmmaking madness" is same everywhere, Bollywood is much larger as an industry and offers more opportunities.
"The reason I got attracted to Hindi cinema is that as an industry it is very large. You have many genres of films. For example, a film like 'Dum Maro Dum' became a big mainstream film here, but if I would have done it in Telugu, it would have become a small city-based film. So it's much larger here and you have opportunity to experiment much more," said the actor.
Get the best of News18 delivered to your inbox - subscribe to News18 Daybreak. Follow News18.com on Twitter, Instagram, Facebook, Telegram, TikTok and on YouTube, and stay in the know with what's happening in the world around you – in real time.
Read full article