Varanasi:
Inter-faith iftars during the month of Ramzan have been a part of the social fabric of Varanasi, the religious hub of Hindus, for decades.
Even in the age of hashtags and connectivity, the invites for iftar — the meal consumed by Muslims after sunset during Ramzan — are not circulated on social media as the event is considered a part of routine.
"
Yeh Banaras hai, yahan Hindu khusoosi taur pe iftar karte hain
(This is Banaras where Hindus specially hold iftar for Muslims)," said Mufti Haroon Rashid Naqshbandi of Varanasi, who grew up in the midst of inter-faith iftars during the holy month.
"The Hindus here consider it auspicious to contribute and participate in Ramzan. Anyone who has grown up in Varanasi will tell you that iftars here are about both Hindus and Muslims," he said.
Legacy of a Locality
As one makes way through the lanes of Varanasi, the communal affinity is hard to miss.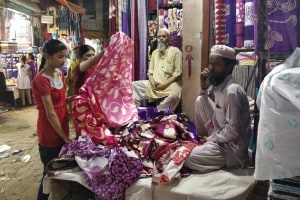 Amid the cacophony at Gowdhulia Chowk, local businessman Fuzail Ahmed reminds his friend Yash Kesari about the iftar at the mosque.
Dressed in a white shirt with a saffron tilak on his forehead and a
kalava
on his wrist, Kesari is the owner of the famous Kaashi Chaat shop. Responding to Ahmed, he says the meal will be sent to the mosque on a Friday.
Last year, Kesari went to the masjid with dahi bada, chaat, fruits and sooji ka halwa for 200 people. The meal cost him Rs 30,000.
For the businessman, the practice of sending iftar to the mosque started three generations ago. "As an elder son, I never questioned it. I just carried forward what my great-grandfather started. This mosque is close to our house and we live in a mixed locality. We are good neighbours, but that's not the reality across Varanasi. Some places are sensitive."
In his locality at the Chowk, Muslims, too, do their bit for communal harmony by lending a hand during navratra. "They clean the area around the temple and help us during the puja," Kesari said.
For Ahmed, Kesari is "like my brother" and his iftar is much-awaited.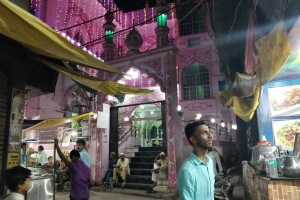 The city's Dal Mandi, where both Hindus and Muslims trade together, has also maintained the brotherhood.
During the Babri Masjid demolition and the Gujarat riots, there was tension and uncertainty around but "so was cooperation between us — the Hindus and Muslims", said a local trader Shahid Ahmed.
Pointing to the "symbols of unity" around them, Ahmed said places of worship co-existed across the city. "There are Muslim-dominated lanes from where funeral processions are carried out amid chants of 'Ram naam satya hai'. During funerals, one realises that the communities cross the other's path in life as well as death," he said.
Breaking Bread Together Amid Saffron Surge
However, the holy city is not untouched by the saffron wave that swept the country in 2014.
"I am a
bhakt
— Modi aur Yogi ka. I wear bhagwa (saffron) to my workplace, which is dominated by Muslims. You know that Muslims have not yet warmed up to the BJP. Yet, despite our political differences, we eat, pray and conduct business together. The story becomes more vivid during Ramzan when I join them for iftar," said Raj Kumar Dubey, a manager at Silk Khazana.
Dubey works at Chaukaghat with Muslim weavers. "They despise me in this colour but during the fast, I join them. They get food at work, which we eat together," he said.
Ahead of the 2014 Lok Sabha and the 2017 Assembly elections, Dubey got the names of Yogi and Modi inked on his head. He also wore saffron to work, which irked some people. "But relations don't get affected. There is economic interdependence between the communities," he said.
With misinformation being circulated on social media to provoke communal tension, Dubey said there was a need to act more cautiously. "We depend on each other for work, and that should not be ruptured," he said.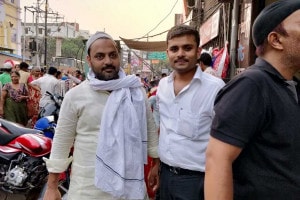 Unhappy with the Yogi Adityanath government, Haji Aslam Quadri said, "Earlier, governments made sure that during Ramzan, the area was kept clean. But look around now, it is so dirty, koi khaas kaam nahi kiya (nothing specific has been done)."
Quadri, who has been involved with trade with Hindus, feels the unity between the communities has survived despite the attempts to incite hatred. "Nafratein khatam kaise hongi? Aise hi, Hindu-Muslim ekta ki baat likh kar. Bahut koshish rehti hai bhadkane ki… isliye is topic par likho (How will the enmity end? By writing about Hindu-Muslim unity. There are attempts to incite hatred, which is why you must write on the issue)," he said.