Ranbaxy's Former Promoter Shivinder Singh, 3 Others Arrested by Delhi Police in Fraud Case
The Economic Offences Wing (EOW) of the Delhi Police is investigating a complaint from Religare Finvest that has accused them of diverting funds and misappropriation.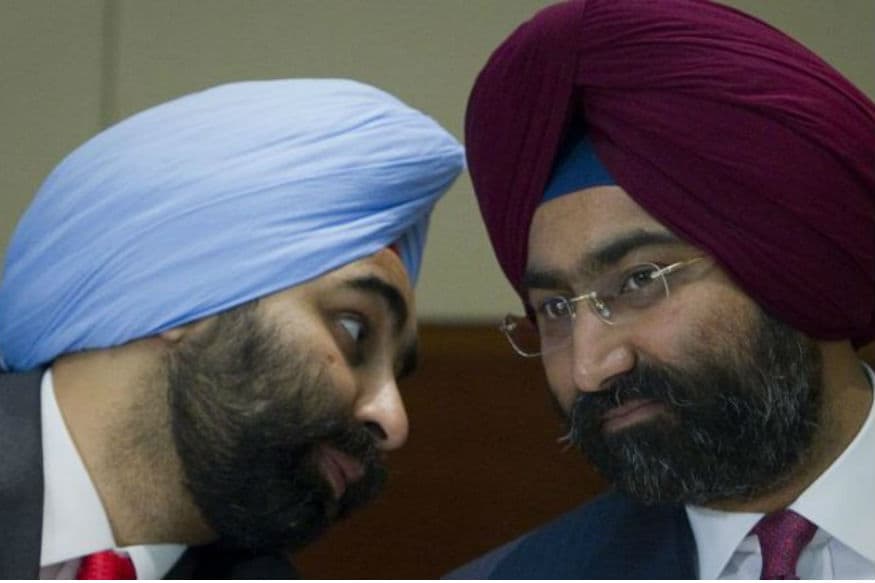 Seen here is the file photo of brothers Shivinder Singh (blue turban) and Malvinder Singh.
New Delhi: The Delhi Police on Thursday arrested Shivinder Singh, the former promoter of Ranbaxy and Fortis hospital, in connection with a fraud case worth Rs 740 crore.
Shivinder Singh was arrested along with former CMD Sunil Godhwani, Kavi Arora and Anil Saxena, while a look-out notice for his brother, Malvinder Singh, has been issued.
The Economic Offences Wing (EOW) of the Delhi Police is investigating a complaint filed by Manpreet Singh Suri of Religare Finvest Limited in December last year. Religare has accused them of diverting funds, claiming that loans were taken by Shivinder Singh while managing the firm but the money was invested in other companies.
Godhwani was the chairman and managing director of Religare Enterprises Ltd when the fraud took place, while Arora and Saxena held important managerial positions.
"RFL saw a change in management. When the new management took over, they found that a loan had been taken but the money had been invested in other companies linked to Singh and his brother. They filed a complaint with the EOW and subsequently, an FIR was registered," said a senior police officer.
The complainant alleged that accused had absolute control on Religare Enterprises Ltd and its subsidiaries. "They put Religare Finvest Limited in poor financial condition by way of disbursing the loans to the companies, being controlled by them, and having no financial standing," said EOW Additional Commissioner of Police OP Mishra.
The companies which received the loans willfully defaulted in repayments and caused loss to RFL to the tune of Rs 2,397 crore. This irregularity and loss was pointed out and flagged during independent audit conducted by the Reserve Bank of India and the SEBI.
"All the accused have systematically siphoned off and diverted money of general publican a clandestine manner for their own benefit," stated Mishra.
The Enforcement Directorate had raided the premises linked to the two brothers in August in connection with a money-laundering case. The action was then seen in the backdrop of charges of alleged financial irregularities against the two brothers and the subsequent downfall of their businesses.
Get the best of News18 delivered to your inbox - subscribe to News18 Daybreak. Follow News18.com on Twitter, Instagram, Facebook, Telegram, TikTok and on YouTube, and stay in the know with what's happening in the world around you – in real time.
| Edited by: Sana Fazili
Read full article