Rattled by Indian Army's Cross-border Strikes, Pak Calls it 'Propaganda' to Divert Attention From Kashmir
Pakistan Army Spokesperson Major General Asif Ghafoor also congratulated the Pakistani press for "not giving in to Indian propaganda".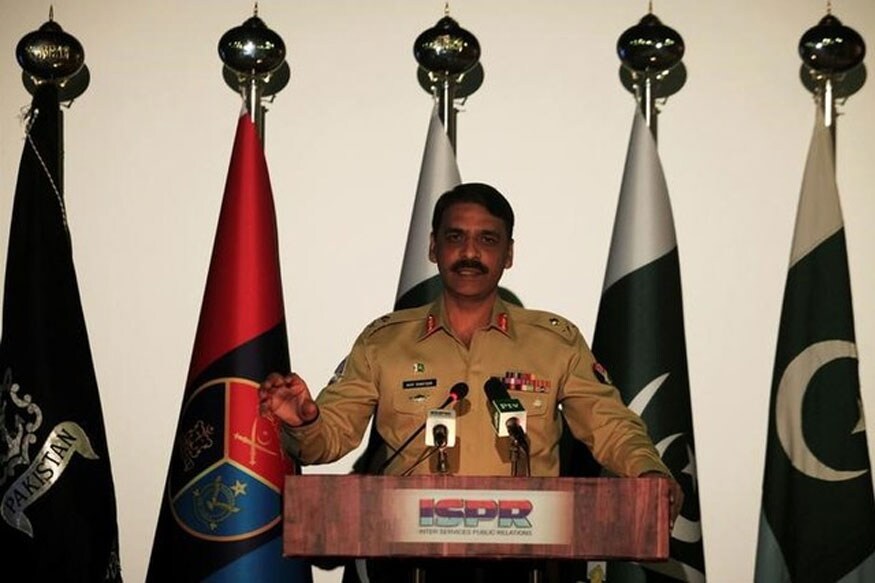 File photo of Major General Asif Ghafoor, director general of Inter Services Public Relations, (REUTERS/Faisal Mahmood)
New Delhi: Pakistan Army Spokesperson, Director General of Inter Services Public Relations Major General Asif Ghafoor, on Thursday addressed a press conference lashing out at India over the recent cross-border retaliatory strike conducted by a Ghatak team in Pakistan occupied Kashmir (POK). Ghafoor called it India's "false propaganda" and even hit out at the United States and Afghanistan, asking the superpower and its ally Afghanistan to "do more" for Pakistan.
"India recently claimed that 10 of their soldiers came in Pakistan's territory and killed Pakistani soldiers. But this is all false propaganda for their domestic audience to take the focus off the effective political struggle they are facing for Kashmir's freedom," he said, adding, "You cannot lure us into such unprofessional undertakings."
He then went on to congratulate the Pakistani press for "not giving in to Indian propaganda". Ghafoor also responded to United States Secretary of State Rex Tillerson who had asked Pakistan to "contribute" more by combating terrorism on its own soil.
"Whatever we are doing and we will do is solely for the people of Pakistan. The aid we received (from the US) was reimbursement for the support we gave to the coalition for its fight against Al Qaeda. Had we not supported the US and Afghanistan, they would never have been able to defeat Al Qaeda," he said, "It is time that Afghanistan and the US do more for Pakistan."
Tillerson in an opinion piece in the New York Times had said of Pakistan, "Pakistan must contribute by combating terrorist groups on its own soil. We are prepared to partner with Pakistan to defeat terrorist organizations seeking safe havens, but Pakistan must demonstrate its desire to partner with us."
Indian Army personnel on Moday crossed the Line of Control (LoC) to enter Pakistan Occupied Kashmir (POK), killed three Pakistani troops and injuring another, news agency ANI reported on Tuesday. This mission was reportedly undertaken as a retaliatory measure against a ceasefire violation by the Pakistani Army on Saturday, which claimed the lives of four Indian troops.
Get the best of News18 delivered to your inbox - subscribe to News18 Daybreak. Follow News18.com on Twitter, Instagram, Facebook, Telegram, TikTok and on YouTube, and stay in the know with what's happening in the world around you – in real time.
| Edited by: Ashish Yechury
Read full article