RAW official arrested by CBI on bribery charges
A S Narayan Rao was allegedly accepting the cash from a Cheenai manufacturer.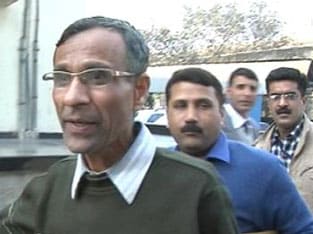 A S Narayan Rao was allegedly accepting the cash from a Cheenai manufacturer.
New Delhi: Research and Analysis Wing responsible for gathering external intelligence came under spotlight again for the wrong reason when one of its senior officials was arrested by the CBI for allegedly taking bribe of Rs one lakh from a Chennai-based manufacturer.
Dr A S Narayan Rao, an officer of Director rank working as scientist in the technical division of RAW, was arrested by the CBI from a hotel in Karol Bagh of Central Delhi last night while he was allegedly accepting the cash from the manufacturer, official sources said in Delhi on Tuesday.
The court remanded Rao to CBI custody till February five. Rao denied any wrong doing and claimed he has been falsely implicated by the agency as he had raised several questions in granting license to the company, which deals in export of sophisticated telecom equipments.
Rao had allegedly demanded Rs eight lakh as bribe for clearing the export licence of the Chennai-based firm and Rs one lakh was the first installment, the sources said, adding searches were conducted and documents pertaining to the Chennai-based company seized.
His arrest has again put the RAW's counter-surveillance mechanism in bad light.
RAW has been dogged by controversies since 2004 after one of its joint secretaries, Rabinder Singh was allegedly found leaking sensitive documents to a western spy agency. He managed to flee the country leaving the agency red faced.
The agency reportedly came to know about Rao's arrest this morning when a CBI team reached RAW offices to search his room.
Read full article