Read the story that inspired 'Ek Thi Daayan'
The recently released 'Ek Thi Daayan' is based on Mukul Sharma's short story 'Mobius Trips'.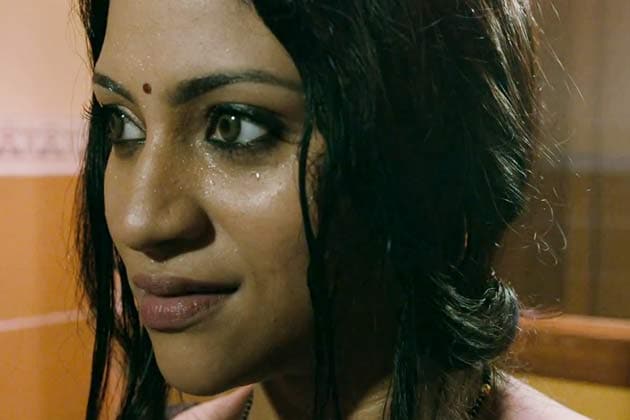 The recently released 'Ek Thi Daayan' is based on Mukul Sharma's short story 'Mobius Trips'.
New Delhi: While 'Ek Thi Daayan' continues to spook the audience in theaters this week, actress Konkona Sen Sharma, who plays one of the 'Daayans' posted the link to the actual story the film is based on.
Konkona tweeted the link to the story which has been written by her father Mukul Sharma. The story titled 'Mobius Trips' was adapted by Vishal Bhardwaj for the film.
Read the text here:
Mobius Trips
""Psst"
Misha looked up from the card house she was building to see her nine-year-old brother Bobo peek around the playroom door.
"What?" she asked, immediately interested.
"Want to see a trick?"
"Yes, yes!"
"No you'll tell Daddy." The head disappeared.
Misha jumped up upsetting the cards and ran out to the corridor. It was afternoon. And even though father would be sleeping, she didn't want to take any chances. He had become so funny after mother died last year. Her wise eyes swept both ends of the corridor as she tiptoed to the outside door of the apartment. Reaching up - she was beginning to make it to the handle these days - she upped the latch and, very carefully or it would squeak, opened the door and stepped out into the eighth floor landing.
It was deserted. Her eyes darted to the two old fashioned elevator wells and saw one registered at the door. Through the tiny window she could see the lights on inside it along with some vague movements. Someone inside was doing something. Again on her toes, she went forward and pulled the door out a couple of inches. It was Bobo! He was standing in front of the button panel doing the funniest things. Once he pushed three buttons in at a time with his right hand while simultaneously jabbing in another couple with his left. Then, pointing one finger of each hand at the two rows, he alternately pressed one button of each row. When he did that, the overhead light seemed to dim a little. Misha opened the door fully. Bobo spun around.
"Why did you come?" he whispered angrily.
"What are you doing? Is this the secret?"
"Yes it is," he said, "but I'm not going to tell you."
"Please, please."
"You'll tell."
"No, no I promise. I really promise."
"Okay come, I'll show you."
She went inside. He put his finger to his lips, cautioning her to keep quiet."
Here is the link to the full story.
Get the best of News18 delivered to your inbox - subscribe to News18 Daybreak. Follow News18.com on Twitter, Instagram, Facebook, Telegram, TikTok and on YouTube, and stay in the know with what's happening in the world around you – in real time.
Read full article