Reading RaGa's Mind: Why He Put Much at Stake and Attacked PM Modi
File image of Congress Vice President Rahul Gandhi and Prime Minister Narendra Modi.
"Read my lips," said Rahul Gandhi as he told the media that he had enough proof that Prime Minister Narendra Modi has personally benefited from demonetisation.
New Delhi: "Read my lips," said Rahul Gandhi as he told the media that he has enough proof that Prime Minister Narendra Modi personally benefited from demonetisation.
But let us read his mind first.
Shortly after PM Modi announced the currency ban on November 8, Rahul Gandhi weighed the odds at a meeting of his close group. Some of his advisors were worried that too strong an attack on demonetisation could boomerang in case the prime minister comes out with a magic wand.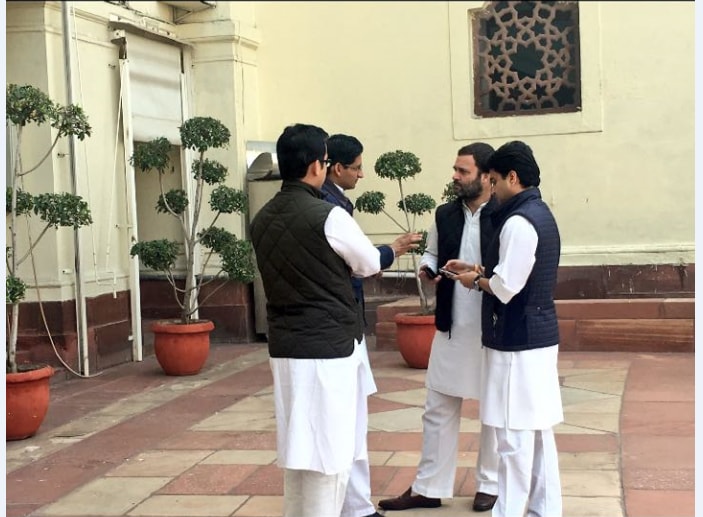 But as the queues stretched and people began to lose patience, Rahul decided to bite the bullet. He consulted some economists and took advice from former prime minister Manmohan Singh and former finance minister Chidambaram. After the discussions, the Congress leader was convinced that the economy would take a big hit from demonetisation. And that the worst affected would be farmers, a votebank which Congress has always targeted .
But the bigger worry for Rahul and his gang was that the Congress flip-flop was helping Mamata become the face of the anti-demonetisation protests.
The party's soft approach in the initial days of demonetisation meant that the Opposition space was being lost to Kejriwal and Mamata. Which explains why there was an abrupt statement from Lok Sabha MP Venugopal, considered close to the Congress vice president, that Rahul, and not anybody else from the Third Front, will be the face of the Opposition in the next Lok Sabha polls.
Rahul needed to grab the space back. And so, he and his team swung into action
Sources say a close associate of Rahul Gandhi based in Gujarat - who was close to the state administration when Modi was chief minister, but has since fallen out - dug out some data. He showed Rahul documents, and some "evidence" on how demonetisation and a push for cashless economy would benefit a few.
It's for two reasons that Rahul wants to raise it inside Parliament. One, he clearly wants to take cover under parliamentary privilege. And two, as Congress MP Gaurav Gogoi said on CNN-News18: "We want to see the look on PM Modi's face when Rahul raises these allegations."
It's a huge risk Rahul has taken. If he delays showing proof, or relies on old or lame documents, his party will completely lose momentum in the campaign against demonetisation. Worse, Rahul's brand of politics will be seen as no better than Kejriwal's shoot-and-scoot politics.
First Published: December 15, 2016, 12:01 IST
Next Story