'Reluctant Fundamentalist' is an Indo-Pak film
NRI filmmaker Mira Nair says that 'The Reluctant Fundamentalist' is an attempt to create a bridge.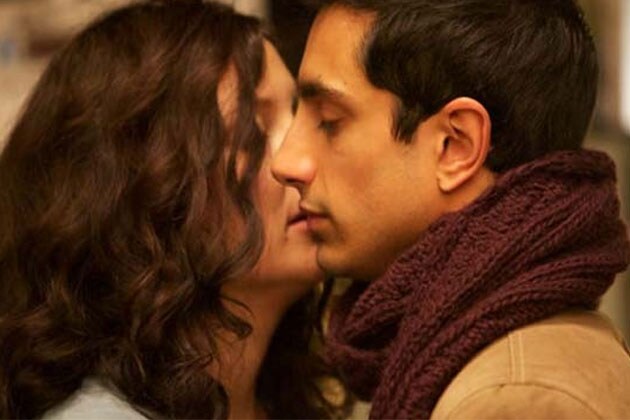 NRI filmmaker Mira Nair says that 'The Reluctant Fundamentalist' is an attempt to create a bridge.
Toronto: NRI filmmaker Mira Nair, who takes on American fundamentalism in her cinematic adaptation of Pakistani author Mohsin Hamid's 'The Reluctant Fundamentalist', says the film is an attempt to create a bridge.
The movie received warm welcome during its screening at the ongoing Toronto international film festival here, after opening at the Venice film festival. "I wanted the film to be a journey in which you see yourself. The terrible prophecy of Bush -- you are for us or against us -- has created wars everywhere. I wanted to create a bridge rising above the myopia of both sides. A dialogue with intelligence and hopefully, love," Nair said in an interview.
"A great anchor for me in this was The Battle of Algiers by Gillo Pontecorvo, in which he portrays the French and Algerians with the same grace, intelligence and pain."
After the Venice screening, Nair said, "the widow of Pontecorvo came and told me, 'Gillo lives in you'. It was the greatest gift I received for this film." The filmmaker, who has directed movies like 'Salaam Bombay!', 'Monsoon Wedding', 'Vanity Fair', 'The Namesake' and 'Amelia', said the film was an Indo-Pakistani collaboration.
"The Reluctant Fundamentalist is an Indo-Pakistani film. Between Mohsin Ahmed (the novelist and co-writer), Riz Ahmed (a British actor of Pakistani origin who plays the lead), me and all of us. I've used Pakistani musicians and shot on the streets of Lahore," Nair said.
Reflecting on the starting point of the film, Nair said, "I was not directly inspired by 9/11, but by my first visit to Pakistan about six years ago, which was deeply moving. In India we cannot easily access Pakistan. My father is from Lahore, so the music, poetry and culture is part of me.
"Indians know Partition in film, but not contemporary Lahore. So I wanted to make that dialogue. I used the mindgames of the book, which has an elegant dialogue with America."
Nair, who has previously translated William Makepeace Thackeray's novel 'Vanity Fair' and Jhumpa Lahiri's 'The Namesake' to the screen beautifully, said adapting Hamid's book brought its own challenges.
"The book is a monologue to an American who doesn't say a word but that's not going to sell any tickets. So the book was a springboard. I'm always grappling with questions like can a settler be a native? Can an outsider ever belong? What happens when you go to a nation you love, your own nation forgets you and you lose your way?"
The film narrates the story of Changez (Riz Ahmed), a Pakistani who goes to the US and rises swiftly in a Wall Street firm after being coached in ruthless capitalism.
But after being humiliated post-9/11, he returns to Lahore as a professor advocating militancy--the film pits American fundamentalism versus the Islamic version.
PVR bought the film in Cannes on the basis of a short trailer and the film is expected to release in India by the year-end, follwing its US release, Nair said
Get the best of News18 delivered to your inbox - subscribe to News18 Daybreak. Follow News18.com on Twitter, Instagram, Facebook, Telegram, TikTok and on YouTube, and stay in the know with what's happening in the world around you – in real time.
Read full article