GET Stock

Quotes


Remembering Shujaat Bukhari: A Voice for Peace Silenced Too Soon
Bukhari spared neither India nor Pakistan for the turmoil their strident policies caused in Kashmir.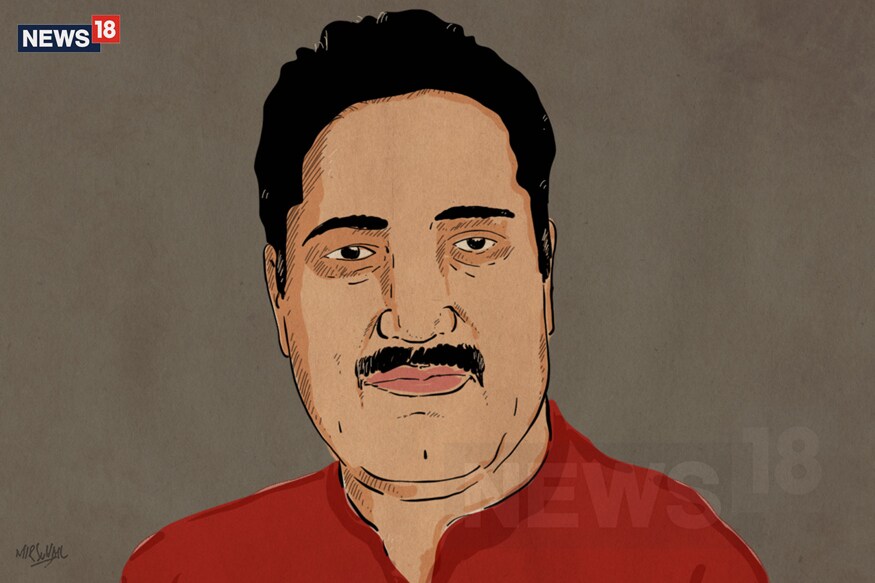 News18 Creative by Mir Suhail
New Delhi:
A few familiar faces were in attendance at a five-star hotel for the book launch of 'Spy Chronicles'.
The panelists had spoken and the audience, tired of clapping their hands raw at the usual self-serving platitudes on Kashmir, was waiting for the concluding formality of the day — the Q&A round with the audience — to end.
Suddenly, the roving microphone found its way in the hands of Shujaat Bukhari.
One knew that the familiar exchange of pleasantries was about to stop when Bukhari, with the microphone in his hand, rose up to a panel of Kapil Sibal, Farooq Abdullah, Hamid Ansari, Manmohan Singh, Yashwant Sinha, Shiv Shankar Menon and AS Dulat. The bar would have to wait.
The audience was about to walk out with a general satisfaction over the state of affairs in the Valley when Bukhari stood up to the sense of contentment.
Over the next two minutes, as a Kashmiri and a journalist who had seen and written about Kashmir for the last 30 years, he said some very unpopular things.
Most of the people left that room with a bad aftertaste in their mouths. Except for journalists present in that room, all of who must have silently walked away with a sense of pride.
"Since you're talking about BJP's role in vitiating atmosphere in the Valley, why don't you explain why Afzal Guru was picked over a dozen people on death row and hung months before general elections?" Bukhari asked senior Congress leader and lawyer Kapil Sibal.
To the rest, including former J&K chief minister Farooq Abdullah, he said in very clear terms, "I've grown up in a very turbulent time in Kashmir. But the generation that is growing up now is seeing worse. Everyday young children are growing up looking at people blinded by pellets, at dead bodies, at gunshot wounds, so let there be no doubt about the fact that they hate India. That's the truth and unless you accept it and work towards restoring peace in the Valley, there is a chance that they're going to feel that way."
This wasn't a passionate cry for Azadi. It is an impression that most journalists visiting Kashmir return with and confirm discreetly.
Bukhari had made an appeal for peace and only when one understood how little of it was left in the Valley, how urgently it was required would one strive towards it with the necessary zeal.
And he spared neither India nor Pakistan for the turmoil their strident policies caused in Kashmir. It took the members of the panel and of the audience time to regain their composure.
This wasn't the first time he had stunned his audience in conferences or in print; being a witness to his acts in both forms, I can testify to this.
His cold-blooded murder was clearly meant to put down for good that one hand reaching out for the microphone, to silence the voice that would frustrate well laid out plans.
As we, still coming to terms with his death, sift through his columns and videos, we will remember this combative and argumentative Kashmiri for precisely this spirit.
As he wrote recently on Twitter himself just a day before his death - "In #Kashmir we have done journalism with pride and will continue to highlight what happens on ground."
Also Watch
Read full article