Renaming Spree is in Line With RSS Ideology, Says Historian Irfan Habib
As the politics over names takes ground, Aligarh Muslim University professor emeritus and historian Irfan Habib speaks to News18.com's Eram Agha on the thought behind renaming places and why the current dispensation is chasing an 'imagined glory'.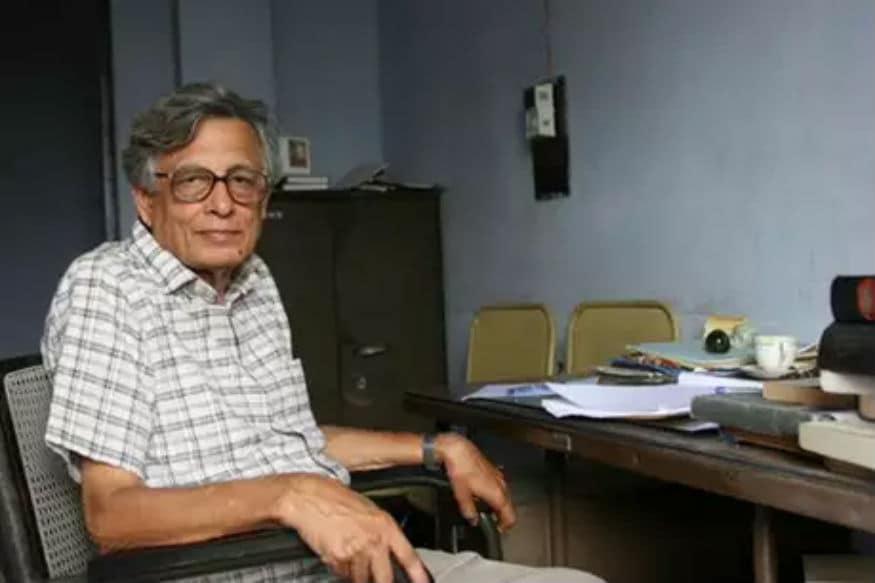 File photo of historian Irfan Habib.
New Delhi: Yogi Adityanath-led Uttar Pradesh government recently renamed two places in the state. Allahabad has been renamed Prayagraj, while Faizabad is now Sri Ayodhya. Similar demands have cropped up in other parts of the country like Auranghabad and Ahmedabad.
As the politics over names takes ground, Aligarh Muslim University professor emeritus and historian Irfan Habib speaks to News18.com's Eram Agha on the thought behind renaming places and why the current dispensation is chasing an 'imagined glory'.
The Yogi Adityanath government has renamed two places, Allahabad and Faizabad. What do you think is the reason behind it, especially when other places like Ahmedabad and Aurangabad are also being considered?
The renaming spree is very much in line with the RSS ideology. Just as in Pakistan there is a move to remove everything that is not Islamic, similarly, here they want to remove things which are non-Hindu and particularly Islamic. Mughals or Nawabs were not just Mughals and Nawabs, they were Muslims. So, there is no justification for this other than prejudice. Everything with a Muslim name should be removed, that's what they think. This kind of attitude diminishes India and its stature in the world.
But the current dispensation has sparked the debate of trying to restore the "glory of Indian past."
The glory is, of course, an imagined one. They do not, for example, exalt emperor Ashoka anywhere in the same manner and he means nothing to them. That's because when they want to exalt, they do it from the point of view of mythology, the religious mythology.
Yogi Adityanath said that the work being done in the name of Lord Ram is to ensure he is in the memory of the people. There will be an airport in the name of Ram. All of this is happening ahead of elections…
Elections are, of course, responsible for this immediate burst. You have to see that their performance has been far less impressive on issues on which they had gone to polls. Therefore, they are using the religious angle. This was always there. From the beginning, Prime Minister Narendra Modi has been speaking about mythology as if it were history.
The sentiment is also about bringing back the "lesser talked about heroes". In their opinion, the Marxist historians didn't do justice to some.
Their selection of heroes is skewed. It is about those who hardly contributed in freedom movement. Savarkar was not a Hindu chauvinist and he became relevant to them only after apology to the British. This whole attraction to Savarkar shows that they have no heroes in the national movement.
Recently, the PM inaugurated the Statue of Unity. There is a lot of emphasis on Patel, which has also attracted criticism from various quarters.
The legacy of Sardar Patel is not to be distinguished from the legacy of the national movement. It is the same. After all, he was a colleague of Mahatma Gandhi. He clearly has space in the national movement. He might have uttered a few words in favor of RSS, otherwise he was harsh on them and accused them of killing Muslims. He had put them in prison and made them apologise, wanted them to express loyalty to the national flag, among other things.
Nehru and Patel had differences, which some consider are being magnified for political gains.
Two people working together will have differences, so did Nehru and Patel. But basically the two allied on all questions, including Kashmir. In fact, the permit system was imposed by Sardar Patel, which some of their leaders like SP Mookerjee tried to break. The permit system was put in place when Patel was the Home Minister because the members of RSS were going to Jammu and carry out the massacres of Muslims.
Mohan Bhagwat said that parts of Golwalkar's Bunch of Thoughts are not relevant today. Some of them were pertaining to his views on the minorities.
No, that is deception.
What do you have to say about the complaint that Indian knowledge systems' need to be given the due space in textbooks because the past ignored it?
There is one difference between the RSS and Nazi. The latter had some intellectuals, archeologists, economists and historians. Yes, we have to go back to Sanskrit and Prakrit for ancient Indian knowledge, but what research have they done in the area? The people who have been made members of ICHR, ICSSR, ICPR, should be asked as to what contributions have they made to ancient India? If they stick to RC Majumadar and DC Sarkar, everyone would accept ancient India. They were good scholars in their own field. They would stick to history as it is minus mythology. Perhaps they don't read Majumdar at all.
Get the best of News18 delivered to your inbox - subscribe to News18 Daybreak. Follow News18.com on Twitter, Instagram, Facebook, Telegram, TikTok and on YouTube, and stay in the know with what's happening in the world around you – in real time.
| Edited by: Sana Fazili
Read full article