Mangalore police registers FIR against Renuka
This for her Talibanisation remark about Mangalore.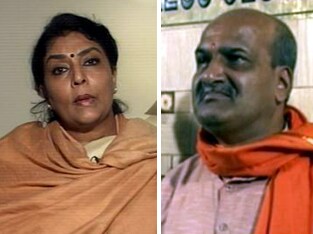 This for her Talibanisation remark about Mangalore.
Mangalore: An FIR was lodged in Manglore against Women and Child Development Minister Renuka Chowdhury for allegedly promoting enmity between groups with her reported remarks on "Talibanisation" of Mangalore in the wake of the attack on women at a city pub.
The action by Mangalore Rural Police came after a directive in this regard by a local court on a petition filed by Mangalore City Corporation Mayor and BJP leader Ganesh Hosbettu and some others, praying for registering an FIR against the Minister.
Police today said the case has been filed under IPC sections 153A (promoting enmity between groups on the ground of religion) 153B (prejudicial to national integration) and 505 (inciting violence).
A copy of the FIR registered on Friday has also been submitted to the Judicial Magistrate First Class-III court.
The JMFC-III on February 18 had directed the police to register the FIR by February 20.
Hosabettu and 15 others in their petition had submitted that Renuka's remarks that the January 24 pub attack by Sri Ram Sene activists amounted to "Talibanisation of the city", denigrated Mangalore and its people.
Earlier they had issued a legal notice on her demanding an apology, which the Minister claimed she never received.
Read full article