GET Stock

Quotes


Reporter asked to stand up on a chair and dance for asking an 'unhappy' question: What happened at the press conference of 'Happy New Year'
At a press conference of 'Happy New Year', the media were made to wait for over two hours before SRK came.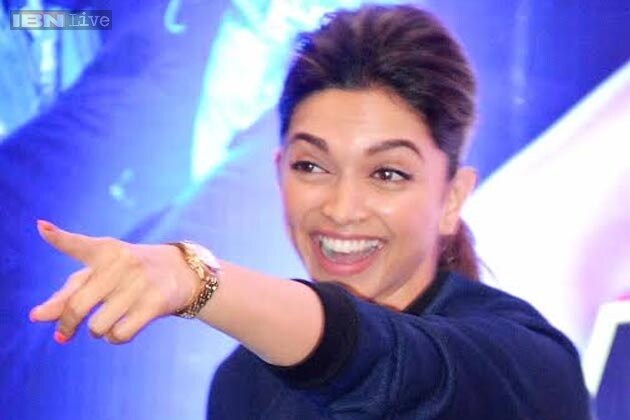 At a press conference of 'Happy New Year', the media were made to wait for over two hours before SRK came.
New Delhi: Patience is a virtue you learn when you are a film reporter cooling your heels, waiting for a superstar to arrive at an event. Mostly no event starts on time and it's accepted that the star would arrive an hour or two behind schedule. If you are lucky, you get an apology from the hosts for your trouble, but often an endless wait for an actor, setting aside whatever you planned for the day, is assumed as a character-building exercise.
At a recent press conference for Farah Khan's latest film 'Happy New Year', the media were made to wait for two and half hours before Shah Rukh Khan and the rest of the cast of the film made an appearance. In those two hours, the members of public relations of Red Chillies entertainment (Khan's production house) sensed the growing impatience of the waiting journalists and offered doughnuts, tea and coffee to calm them down - a strategy tested thoroughly over years of media-PR association.
An enthusiastic RJ from 104 FM, the emcee for the day, tried his best to gloss over the glitches. By this time most media persons were planning to leave. Even the most patient (read seasoned) were beginning to fidget. Some even took a power nap. The RJ's jokes were falling flat. After a trailer of the film was played, the waiting press was told "Mr Khan would be joining us shortly along with Deepika Padukone, Abhishek Bachchan and the rest of the cast." We were told Khan's injured knee was being looked at by a doctor and hence the delay.
Things took a slightly bizarre turn when the RJ informed the journalists that since it was a press conference to promote 'Happy New Year', the journalists were requested to ask only "happy" questions to the stars -- only questions about the film would be admitted. This, in itself isn't a surprising statement, given that most public relations professionals send out similar requests to the media before a promotional campaign. But the PR machinery for HNY decided to take it to the next level. If a journalist asked an "unhappy" question, he or she would be "punished". They would be asked to stand on a chair and dance to one of the songs from the film.
As the stars (except Khan; he joined 20 minutes later) appeared on stage, questions started flowing. One of the journalists asked actor Sonu Sood: "You have worked with Salman and now with Shah Rukh. Who do you think is better?" It seemed to stump Sood who chose not to answer, prompting Farah to say "Sonu, don't answer such silly questions."
The RJ piped up: "Farah ma'am let me handle (this)." He walked up to the journalist and reminded him that he was supposed to only ask 'happy' questions. Since he didn't, he was asked to stand on the chair. The reporter obliged and was made to dance to the tunes of the song 'Indiawale' from the film. No one in the room was amused. The stars kept a straight face while his fellow press members looked distinctly uncomfortable.
Someone later asked Sood to take off his shirt so that everyone could admire his six-pack abs. Would another reporter be subjected to the humiliation of making a fool of himself? Thankfully, the RJ had lost steam by then and there wasn't an encore of the dance act. And no, Sood did not strip either.
Also Watch
Read full article