Review: 'Married 2 America' is uselessly stretched
'Married 2 America' is average fare but it has done a good job by focussing on a real issue.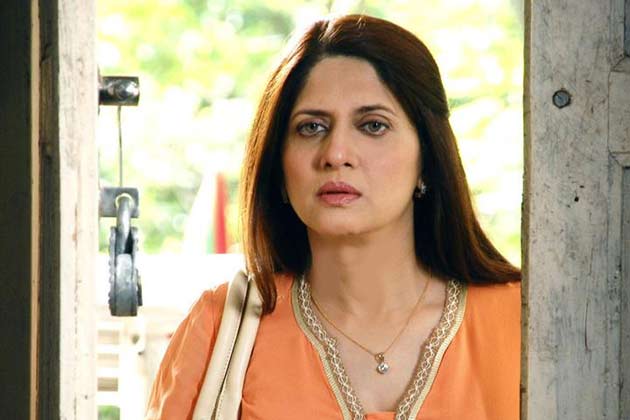 'Married 2 America' is average fare but it has done a good job by focussing on a real issue.
Cast: Archana Joglekar, Chetan Pandit, Jackie Shroff, Raghubir Yadav, Ashok Samarth, Akhilendra Mishra
Director: Dilip Shankar
When you enter a cinema hall for a film titled 'Married 2 America', you expect an American slice of life film but the story starts with a dam devastated in floods n an unknown land. Then suddenly the action shifts to America where an idealistic NRI engineer Ravi Malhotra (Chetan Pandit) is busy in work while his wife Anjali (Archana Joglekar) craves for his time. Ravi's busy schedule is taking a toll on their personal lives but Ravi has to leave for India where his firm is in-charge of the Darbhanga Dam Project in the town of Saurabhpur.
The state machinery is furious about the dam collapse because Ravi's company had promised a 100 year warranty for it but it couldn't withstand the heavy rain. Now the Chief Minister (Akhilendra Mishra) and his goons are looking for a scapegoat and they find an easy prey in Ravi. Back in America, when Anjali doesn't get any news about his husband in fourteen weeks, she decides to find his whereabouts. Anjali arrives in India only to get a bitter taste of corrupt police force and administration.
A benevolent cab driver Raghu Yadav (Raghubir Yadav) helps her in escaping from the police custody with the help of a local muscleman Vishnu Mallah (Ashok Samarth) who has lost his family in the floods. Vishnu helps Anjali but keeps her under house arrest as he feels that her husband is responsible for his family's death.
There is another power centre headed by an ex-dacoit Pratap Singh (Jackie Shroff) in the same area who understands the value of relief funds that a destroyed dam can bring. Pratap's eyes are set on the Rs 2000 crore package that the central government will allot to the state in order to fight the natural calamity. He somehow manages to kidnap Ravi and wants to trade his life for a sum of Rs 100 crore with the CM.
Now the stage is set and all the pawns are placed at the correct positions. Who will take the first step and who will fall into the trap?
Will the disaster affected public be given relief or the goons will take the entire share?
The film has a fast paced story and the writer-director Dilip Shankar has woven a story around a socially relevant subject. Bihar is among the worse flood affected regions and that forms a good backdrop for the story. The basic research seems satisfactory on a superficial level but the storyteller has not been able to leave the lust for a typical Bollywood thriller. The film begins at a simple note and takes time to pick up the momentum. Unnecessary footage has been used in elaborating Anjali's quest for her husband's whereabouts.
The editor could easily have cut the film by 15 more minutes and that could have made it a tighter film.
A subtle performance by Ashok Samarth holds the film from falling apart and he emerges as the real hero of the film. His screen presence is worthy of notice. Samarth's lazy body language and husky voice make his character believable.
Jackie Shroff tries his best to look menacing but fake accent mars his chances. His star value is definitely there but it doesn't feel nice to see an actor of his stature matching the levels of unknown fellow actors.
Chetan Pandit appears satisfactory in the climax but he has not been given ample chances to showcase his talent. Archana Joglekar looks older than a lady married for just five years. Her wrinkles are hard to hide. She is the focus of the film throughout the first half while her role doesn't contribute much to the story.
The background score is eerie, especially when it shouldn't sound strange. The cinematography is ordinary.
'Married 2 America' is average fair but it has done a good job by focussing on a real issue. The climax is exciting but stretched unnecessarily.
Get the best of News18 delivered to your inbox - subscribe to News18 Daybreak. Follow News18.com on Twitter, Instagram, Facebook, Telegram, TikTok and on YouTube, and stay in the know with what's happening in the world around you – in real time.
Read full article