Review: Where is the erotica in 'Hate Story'?
The last time I was this entertained by a film's dialogue was while watching Mithun Chakraborty's 'Gunda'.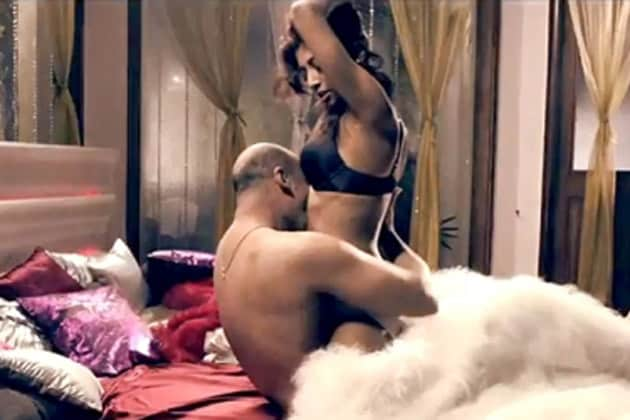 The last time I was this entertained by a film's dialogue was while watching Mithun Chakraborty's 'Gunda'.
Director: Vivek Agnihotri
Cast: Gulshan Devaiah, Paoli Dam, Nikhil Dwivedi
Rating: **
There comes a point in director Vivek Agnihotri's Hate Story when you are forced to suspend reason and resign yourself to the unbelievable corniness of the lines the lead protagonists mouth. The last time I was this entertained by a film's dialogue was while watching Mithun Chakraborty's Gunda which has now achieved cult status among lovers of campy Bollywood cinema.
Which is not a bad thing considering inspirational lines such as "shake it, take it and fake it", the advice a seasoned prostitute gives actress Paoli Dam who aspires to be the city's biggest whore in the film, may actually be bookmarked as a dialogue to be quoted in cheesy references to B-grade films.
From the beginning the makers of Hate Story promoted the film as an erotic revenge thriller and titillated with bareback posters and an explosive trailer which was a mishmash of the film's most racy scenes. Though the film has ample shots of lovemaking but barely measures up to the hype it created. The erotic moments in the film are destroyed by poor acting, comically outdated lines and heavy breathing.
But that apart, the basic surmise of Hate Story, the fuel that keeps the plot going, is hatred and vengeance. To his credit, Agnihotri keeps the story moving forward at an even pace which is crucial for a thriller. The background score is commendable and the song 'Dil Kaanch Sa Todeyaan' lingers long after you leave the theatre.
Kavya Krishna is a journalist whose sting operation against Siddharth Dhanrajgir's company Cementec embeds the seed of animosity between her and the aggressive 'Sid' played by Gulshan who tries to add a layer to his acting with a nervous stutter which becomes pronounced in front of his ruthlessly cold and dominating businessman father. But he is one of the faces in the film that keeps you hooked.
With ample shots of her bare back and her milkshake-coated tongue playing havoc with her client's sanity, Paoli is completely uninhibited and fiercely bold with the camera repeatedly playing up her best assets - her expressive doe eyes. If only she acted as effortlessly. What mars Hate Story is the collective poor acting of its cast.
The understated Nikhil (who plays Vicky, Kavya's friend and unrequited lover) attempts to balance Gulshan's hamming in places. But the line 'I f*** the people who f*** with me', repeated alternately by Paoli and Gulshan in their cat and mouse revenge game, seriously grates on your nerves after the first three times.
It's difficult to buy the reason behind Paoli's quest for revenge since she chose her destiny herself, ditching a loyal lover for a scoundrel whom she knew she had harmed in the past and therefore is a potentially dangerous opponent. But I like that fact that Agnihotri does not seek a conclusion or take a moral high ground, leaving his 'naive' heroine to seek her own path. She is assured in her sexuality and prepared to sleep her way through the ranks of a multinational without guilt overtaking her actions.
Hate Story works partly because of its bold heroine and partly because it really is an interesting thriller that keeps you hooked till the clumsy end. But it could have been so much more had the script been more cohesive.
Get the best of News18 delivered to your inbox - subscribe to News18 Daybreak. Follow News18.com on Twitter, Instagram, Facebook, Telegram, TikTok and on YouTube, and stay in the know with what's happening in the world around you – in real time.
Read full article