News18
»
News
»
India
»
Right to Privacy a Fundamental Right Now: What Transpired as CJI Khehar Read out the Ruling
1-MIN READ
Right to Privacy a Fundamental Right Now: What Transpired as CJI Khehar Read out the Ruling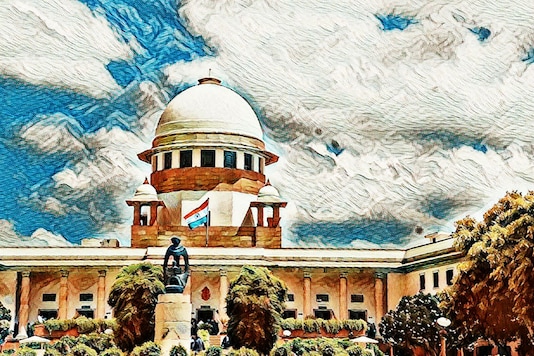 A nine-judge Constitution bench, headed by Chief Justice JS Khehar, unanimously declared Right to Privacy a fundamental right. (File photo)
The Right to Privacy, Chief Justice JS Khehar said, is intrinsic to the right to life and is hence, a part of Article 21, part 3, of the Constitution of India.
Last Updated: August 24, 2017, 12:56 IST
Edited by: Nitya Thirumalai
FOLLOW US ON:
New Delhi: The Supreme Court, in a landmark judgment, declared on Thursday that the Right to Privacy was a fundamental right and fell under the purview of Article 21 (Right to Life) of the Indian Constitution.
At 10:30 am on Thursday, Chief Justice of India (CJI) Jagdish Singh Khehar and eight other Supreme Court justices, who formed the nine-judge Constitution bench that heard the case, gathered at the CJI's courtroom — Courtroom no.1 of the Supreme Court — to read out the judgement.
CJI Khehar, the senior-most judge on the bench, read out the verdict. This was the last ruling that Khehar read out in his distinguished career as a judge. He is set to retire this weekend. While reading out the judgment, Khehar said that while this ruling was not written by him, it was a unanimous one. The CJI also said that the previous two judgments on the Right to Privacy, one by a six-member bench and another by an eight-member bench, were being overruled by the court.
The Right to Privacy, the Chief Justice said, was intrinsic to the right to life and was hence, a part of Article 21, part 3, of the Constitution of India.
The ruling on the highly contentious issue was to deal with a batch of petitions challenging the Centre's move to make Aadhaar mandatory for availing the benefits of various social welfare schemes.
Others members of the bench comprising Justices J Chelameswar, SA Bobde, RK Agrawal, RF Nariman, AM Sapre, DY Chandrachud, SK Kaul and S Abdul Nazeer also shared the same view.
The nine judges unanimously overruled the two earlier judgments of the apex court that Right to Privacy is not protected under the Constitution. The bench overruled the MP Sharma verdict of 1950 and that of Kharak Singh of 1960.
The judgment in the Kharak Singh case was pronounced by eight judges and in MP Sharma it was delivered by six judges. Justice Khehar, who read the operative portion of the judgment, said the subsequent judgments pronounced after MP Sharma and Kharak Singh have laid down the correct position of the law.
Before pronouncing the judgment, the CJI said that among the nine judges some of them have authored different orders.
Next Story