Right to Privacy Case: How Other Countries Have Dealt With the Issue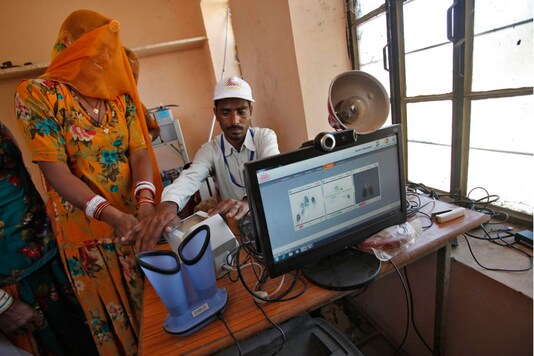 Representative Image (REUTERS)
The US Constitution doesn't explicitly mention Right to Privacy. However, the Fourth Amendment to the Constitution is largely seen as the clause protecting that right.
New Delhi: The Supreme Court on Thursday pronounced the right to privacy as a fundamental right under the Constitution on Thursday. A nine-judge Constitution bench, headed by Chief Justice JS Khehar, had on August 2 reserved its verdict after hearing marathon arguments for six days over a period of three weeks, during which submissions were advanced in favour and against the inclusion of the right to privacy as a fundamental right. Besides CJI Khehar, the other judges of the nine-judge bench are justices J Chelameswar, SA Bobde, RK Agrawal, RF Nariman, AM Sapre, DY Chandrachud, SK Kaul and S Abdul Nazeer.
We take a look at how other countries look at right to privacy:
UNITED STATES OF AMERICA
Privacy as such is not exactly mentioned in its Constitution. However, the Fourth Amendment to the Constitution is largely seen as the clause protecting that right.
The amendment The Fourth Amendment states "the right of the people to be secure in their persons, houses, papers, and effects, against unreasonable searches and seizures, shall not be violated, and no warrants shall issue, but upon probable cause, supported by oath or affirmation, and particularly describing the place to be searched, and the persons or things to be seized".
AUSTRALIA
The country has its own Privacy Act which came into being around 1988. It governs the handling of personal information of individuals.
EUROPE
Member countries of the European Union (EU) adopted the EU Data Protection Directive in 1995 which looks at protection of personal data and regulates free movement of such data.
However, come 2018, the European Commission has said that it will be rolling out a new set of rules on data protection. The new rules, the Commission cites, will give citizens lawful control over their personal data.
Also important to note is Article 8 of the European Convention of Human Rights (ECHR).
"There shall be no interference by a public authority with the exercise of this right except such as is in accordance with the law and is necessary in a democratic society in the interests of national security, public safety or the economic well-being of the country, for the prevention of disorder or crime, for the protection of health or morals, or for the protection of the rights and freedoms of others," it says.
BRAZIL
The country's Constitution states, "The intimacy, private life, honor and image of the people are inviolable, with assured right to indenization by material or moral damage resulting from its violation."
CANADA
The Personal Information Protection and Electronic Documents Act governs the collection and usage of personal information.
Next Story