Rocket Lands in India Envoy's Compound in Kabul, No Casualties Reported
A rocket landed at India House, the country's mission in Kabul on Tuesday. There were no immediate reports of any casualty.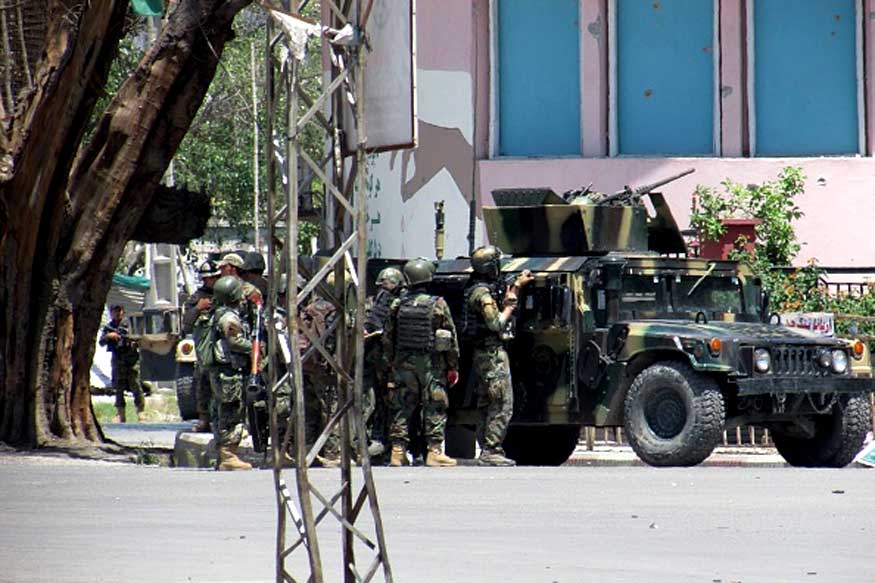 Representative image
Kabul: A rocket landed at India House, the residence of Indian ambassador Manpreet Vohra, in Kabul on Tuesday. There were no immediate reports of any casualty.
Apart from the Indian ambassador, other mission staff also stay inside the premises.
#Rocket Hits #Indian Ambassador's House In #Kabul https://t.co/uSyEx0cz3v pic.twitter.com/cP8rybhAKh

— TOLOnews (@TOLOnews) June 6, 2017
"No injury reported so far," a source in New Delhi told PTI.
The incident happened at about 11:15 am, according to local reports. The rocket landed on the tennis court of the guesthouse in the compound in Green Zone area of the city. Sirens and warnings of "incoming" missiles sounded in a number of embassies, followed by a dull thump as the rocket exploded.
Notoriously inaccurate, rockets are an occasion fired into the city, often towards the fortified downtown area that houses not only the Indian embassy, but a number of other foreign delegations, the headquarters of the international military mission, and Afghan government ministries.
The attack comes amid extremely tight security in the capital following last week's deadly explosions that claimed over 150 lives and coincides with the launch of the Kabul Process meeting on Tuesday morning.
Representatives from at least 23 countries, including India, are participating in the meeting aimed at establishing peace in the country.
In March last year, the Indian consulate in Afghanistan's Jalalabad city was attacked by terrorists, leading to the death of nine people.
Insecurity in Afghanistan has continued to spiral as the forces, beset by soaring casualties and desertions, are struggling to beat back the insurgents. More than one third of the country is outside government control.
Afghan troops are backed by US and NATO forces, and the Pentagon has reportedly asked the White House to send thousands more troops to the country to break the deadlocked fight against the Taliban.
US troops in Afghanistan number about 8,400 today, and there are another 5,000 from NATO allies, who also mainly serve in an advisory capacity — a far cry from the US presence of more than 100,000 six years ago.
Get the best of News18 delivered to your inbox - subscribe to News18 Daybreak. Follow News18.com on Twitter, Instagram, Facebook, Telegram, TikTok and on YouTube, and stay in the know with what's happening in the world around you – in real time.
Read full article