RSS Assam Chief Says India Not a 'Dharamshala', NRC Should Happen Across Country
The Opposition parties believe that NRC will create rift between the states.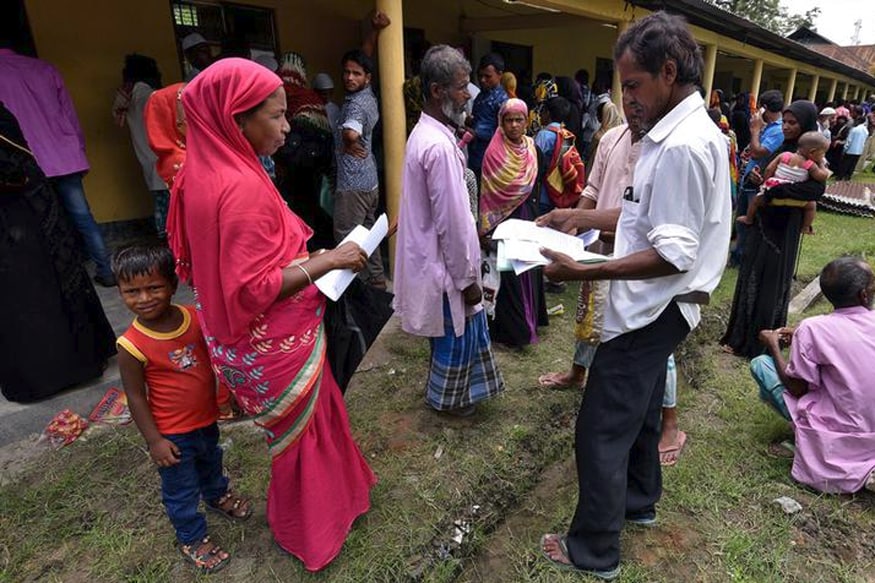 Villagers wait outside the NRC centre in Morigaon district of Assam. (File photo /Reuters)
New Delhi: Shankar Das, Prachar Pramukh of RSS, Assam, finds the opposition to NRC draft unnecessary, and says that the exercise should be undertaken at an all-India level.
"We want that NRC should happen all over India, for a self-reliant and self-respecting nation like ours. It is a must exercise to know who are our real citizens. Our problem is so big that exercise like census does not suffice. I am glad that such an exercise started with Assam," he said.
Das' view is that there are people from other countries living in India even after their visas have expired, "Our country is not a dharamshala," he said, and added, "In Assam the problem is huge, which started after 1971. People came from Bangladesh and illegally settled in Assam, they pose a huge threat to our culture, language and identity," he said.
The Opposition parties believe that NRC will create rift between the states. There are fears that the people who failed to make the cut would create the world's largest stateless population. The Election Commission of India has sought a detailed report from the Chief Electoral Officer of Assam on the draft National Register of Citizens published on Monday.
Das said, "There is no need to fear as it is not final draft, people will get enough opportunities to prove their citizenship. We have been trying for this exercise for decades now. It should unfold nationally."
The Bharatiya Janata Party (BJP) national president Amit Shah said in Rajya Sabha "The 1985 Assam Accord was signed by former Prime Minister Rajiv Gandhi, and that accord was soul of National Register of Citizens."
The issue was part of BJP's 2014 General election campaign. Narendra Modi had said that Bangladeshi immigrants will be sent back if NDA comes to power.
Read full article
Countdown To
Elections Results
To Assembly Elections 2018 Results