Ruskin Bond Reminisces How a 'Mildly Erotic' Story Almost Landed him in Jail
Believe it or not, but a "mildly erotic" story almost landed writer Ruskin Bond in jail.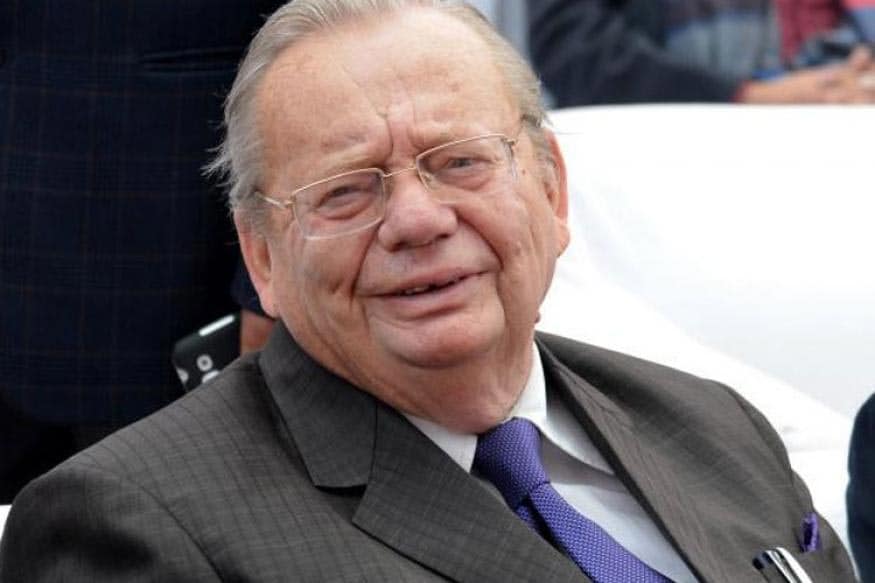 File image of writer Ruskin Bond.
New Delhi
: Believe it or not, but a "mildly erotic" story almost landed writer Ruskin Bond in jail. Speaking at the launch of his autobiography 'Lone Fox Dancing' at the Taj Mahal Hotel on Tuesday, the Mussoorie-based author recalled how a non-bailable warrant was issued against him during the Emergency.
"A constable from Bombay brought the warrant up to Mussoorie. He was a very nice man and I took him to the pictures," he said.
The popular author of children's book said he had to finally appear in a Bombay court, and the case dragged on for about two years.
"It wasn't much fun at all," he said. "But in the end, I got an Honourable acquittal and the judge said he enjoyed the story too," Bond said.
The story -- The Sensualist -- appeared in a magazine called Debonair.
"It was a mildly erotic story about a recluse who reminisces about his misspent youth; but it was no Lady Chatterley's Lover," Bond writes in his autobiography.
However, the writer went on to say the reason behind the warrant was not the story alone, but perhaps also that he was
editing the Imprint magazine during the Emergency, when strict restrictions had been imposed on the media.
"But I was a cautious man... I used to just write editorials on trees, wild flowers and the environment in general...So we managed to survive that period," he told the gathering at the book launch.
Did he bring the matter up with then Indian Prime Minister Indira Gandhi when he met her?
"No. I guess she already knew about it. In fact, I was still under trial when I met her," Bond said.
When asked if he played safe at the meeting, too, by talking about birds and trees with the prime minister, he replied, "Yes, she was very interested in nature".
Born and brought up in British India, the 83-year-old writer left for England in the 1950s for better prospects, only to realise he had left his heart behind in India.
"India was home. It wasn't just my mother's or step-father's home, home was the land itself... the soil here. I never owned any property in my life and yet I believe everything here belongs to me. The entire country belongs to me," he said.
So, Bond added, he returned to India "for the relationships, the friends, the attachments -- those were the things I couldn't find there in England".
But the octogenarian recalled that he was once asked to pay the entry fee for foreigners at the Sun Temple in Konark, and had a hard time proving he was not a foreigner.
The otherwise lucid narrator said he failed to convince the man at the ticket counter about his Indian identity, while a Sikh man holding a British passport standing next to him easily made it through.
"I asked the Sikh gentleman, 'Where were you born?'. He said, 'Birmingham'. And I was born in PEPSU, what was the Patiala East Punjab States Union. So I was more Sikh than he was," he said, leaving the audience in splits.
Bond's autobiography, which he said he wrote after much persuasion by friends, is an account of a life well lived and
"by and large, without regrets".
| Edited by: Mirza Arif Beg
Read full article
Countdown To
Elections Results
To Assembly Elections 2018 Results