New Delhi
: Pushing yet another social reforms agenda, the Supreme Court on Friday opened the doors of Kerala's Sabarimala temple to women of all age groups.
A Constitution bench unshackled the age-old chain that stopped women between the age of 10 and 50 years from entering the temple.
The court called the practice a form of discrimination, smacking of gender bias and prejudice against a natural biological process that every woman has to go through.
Justice Nariman said mob morality cannot impair constitutional rights of women.
The bench also emphasised that it is the constitutional morality that should guide the courts in deciding the validity of a practice and patriarchal notion cannot be allowed to trump equality in devotion.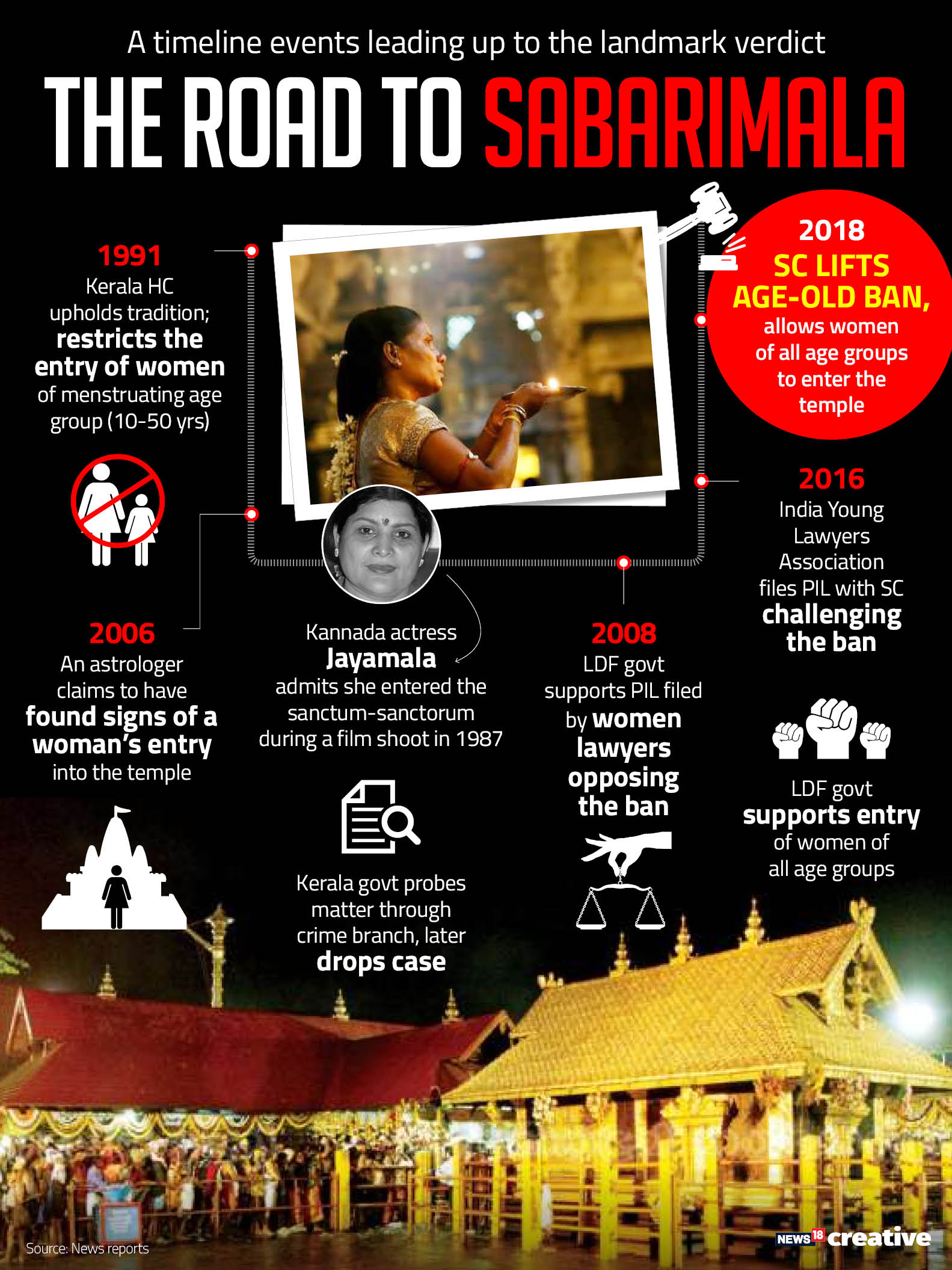 "Courts must not grant legitimacy to religious practices which derogate women," said Justice Chandrachud.
Upholding the equal right to pray for women, the court said that the practice was in breach of their fundamental rights under Article 14, 15 and 21 of the Constitution and added that prohibition can't be regarded as an essential component of religion.
A bunch of petitions had challenged the practice as being unconstitutional, excluding women solely on the ground of their biological process.
The temple management board has defended the practice, calling it an essential religious practice of their religious denomination.