After SC Verdict, Sabarimala Temple's First Job — Build More Toilets for Women
Travancore Devaswom Board (TDB) president A. Padmakumar said he discussed the matter with Kerala CM after which the board decided to arrange for toilet facilities for women in Nilakkal.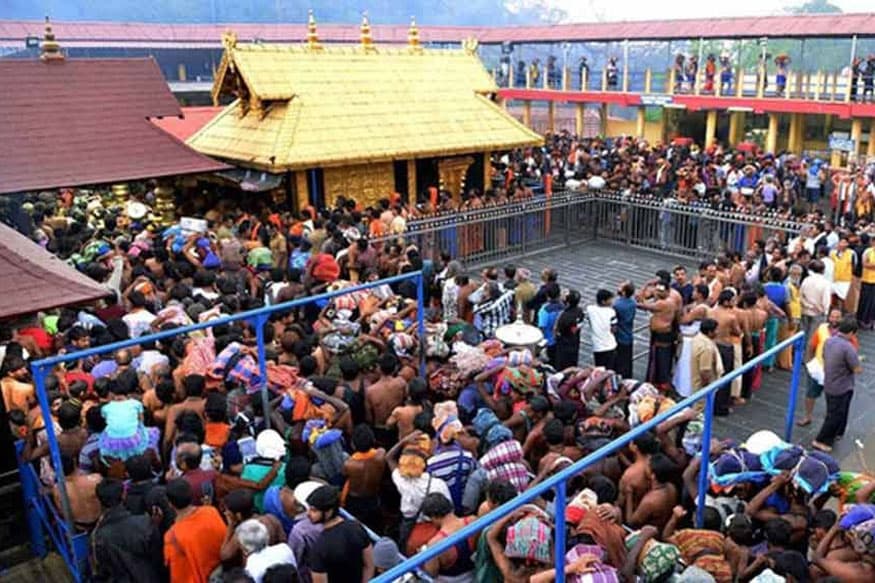 File photo of Sabrimala temple. (PTI)
News Delhi: After the Supreme Court judgment put an end to the ban of female devotees into the 12th century iconic Sabarimala temple, Travancore Devaswom Board (TDB) president A. Padmakumar on Sunday announced that the temple complex will soon have toilet facilities for women.
"In view of the verdict to allow entry of women of all ages to Sabarimala, we held discussions with Kerala CM. We'll arrange toilet facilities in Nilakkal," Padmakumar was quoted as saying by ANI. Earlier this month, the TDB had decided to convert Nilakkal as the base camp of Sabarimala during the two-month-long annual Mandalam-Makaravilakku pilgrimage.
"There are limitations to make elaborate facilities as the pilgrim season is about to start," Padmakumar said.
According to a media report, the TDB had arranged for just seven toilets for women devouts on the 6.5 kilometer stretch up to Sannidhanam, while there are more than 20 toilets for men. Most women devouts— in their 60s and above—had to often ignore the available facilities on the path due to lack of privacy
Padmakumar said TDB will decide on filing the review petition by Wednesday. "I don't think a large number of women will visit Sabarimala. The Travancore Devaswam board October will discuss filing review petition on October 3."
Entry to the shrine of Lord Ayyappa for women aged between 10 and 50 was restricted until Supreme Court, pushing yet another social reforms agenda, opened the doors of Kerala's Sabarimala temple to women of all age groups on Friday.
A Constitution bench unshackled the age-old chain that stopped women between the age of 10 and 50 years from entering the temple. The court called the practice a form of discrimination, smacking of gender bias and prejudice against a natural biological process that every woman has to go through.
Read full article