GET Stock

Quotes


Sahitya Award-winning Writer And Doctor Suspended, Book Banned
The Jharkhand government banned "The Adivasi Will Not Dance" for hurting the dignity of women from the Santhal community and portraying them in a negative light.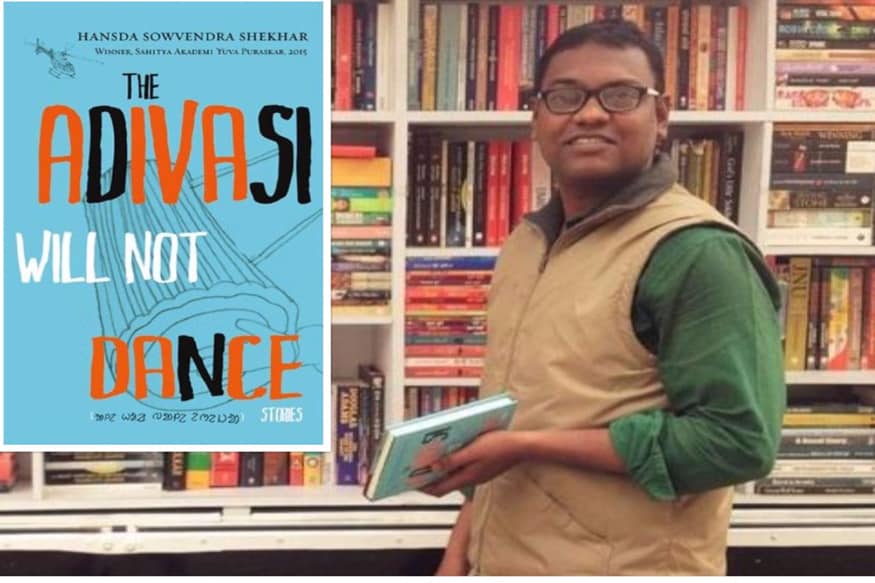 Critics say Sowvendra's book projects women from the Santhal tribe in a bad light. (Photo courtesy: Facebook)
Ranchi:
Sahitya-award winning writer Hansda Sowvendra Shekhar, who is also a government doctor, has been suspended by the Jharkhand government, allegedly for penning the collection of short stories, "The Adivasi Will Not Dance," without taking permission.
The government, on Friday, had banned the book for "hurting the dignity" of Santhal tribal women and portraying them in a negative light.
Health Minister Ramchandra Chandravansi told the state assembly on Saturday that Shekhar, who is posted in the state's Pakur district, has been placed under suspension with immediate effect. The authorities have also started seizing the book and are looking for the doctor, parliamentary affairs minister Saryu Roy said.
Pakur Civil Surgeon NK Mehra, while speaking to The Telegraph, said he had received Shekhar's suspension order on Saturday and it would be delivered to the writer on Sunday.
Shekhar, however, said he had not yet received the order. "I am a doctor and have to meet several people daily to treat them. I cannot afford to take pressure. I am absolutely okay," he said. He also said he would not change the content of his book as it would impinge on his freedom of expression. He advised those who have a problem with the book to not read it.
Although the book was published in 2015, protests against it have intensified only in August this year. On August 4, a group of Adivasis in Pakur took out protests against the writer, burnt his effigy as well as copies of the book. The matter was also taken up in the state assembly on Friday, with a legislator from Jharkhand Mukti Morcha, calling for the ban. Swift action followed.
Critics of the book say that the book projects women from the Santhal tribe with lose morals, and say his fictionalized account of their lives resembles erotic literature. Citing an example BJP MLA Laxman Tudu said, "The story says that the woman agreed to go to bed with anybody in lieu of something to eat. Is it not objectionable?"
The government, meanwhile, has issued a notification saying that the content of the book may disturb law and order situation in the state. "The book's contents are in contravention of provisions of various IPC Sections like 153A (Promoting enmity between different groups), 153B (Imputations, assertions prejudicial to national-integration) and 292 (Sale of obscene books)," the notification said.
Also Watch
Read full article