Salman Khan plays sugar daddy to Asin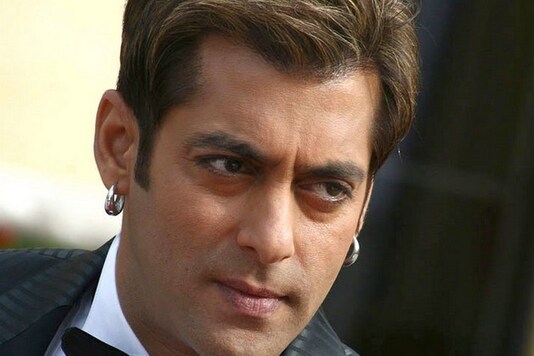 The actor has been generous with Katrina, Aishwarya and Claudia, too
Last Updated: April 13, 2010, 19:55 IST
FOLLOW US ON:
Salman Khan will be paired opposite Asin once again. They were last seen together in London Dreams and managed to generate solid chemistry on screen. If you missed that, don't be too disappointed. They are coming back again to woo you in Anees Bazmee's film. Apparently, the film will be a Telugu remake.
But it's a little known fact that it was Salman who recommended Asin for the film. Recently, Asin said had in an interview that she has not been able to get films in Bollywood. And so, Salman pitched in.
This is not the first time that Salman has helped an actor to find a foothold in the industry. Let's trace the list of names who have made it because of him.
Salman has had a long run in the film industry, around 20 years, and has had his share of ups and downs. The actor is known for having a big heart and extending support to anyone in need. It could be some technician on the set or a fan. His heart melts when he sees people in trouble and he not only sympathises with them but also ensures they are out of trouble.
The good thing about this actor is that he never mentions his charitable acts in the media. There are stories that he donates huge amounts but likes to keep all these things under wraps. Charity begins at home.
Salman has travelled his own path to reach where he is today, but he ensured a smooth ride for his brothers Sohail Khan and Arbaaz Khan in their acting career. Neither Arbaaz nor Sohail were able to establish themselves as actors in spite of all the help, but he still teams up with them and makes a film. He also acted in his brother-in-law Atul Agnihotri's debut venture Dil Ne Jise Apna Kahaa and also Hello.
Outside the family, the actor is instrumental in establishing Aishwarya Rai's career in Bollywood. There were reports that it was Salman who convinced Sanjay Leela Bhansali to cast Ash in Hum Dil De Chuke Sanam.
Salman has been through a lot of problems, fighting legal cases for the mistakes he has made. But still, he continues to provide support to the needy. Katrina Kaif had a shaky start with Kaizad Gustad's Boom. She had no connections in Bollywood. It was Salman who spotted the talent in her and now she is a diva and also Salman's love interest. They have done films together like Maine Pyaar Kyun Kiya and Partner.
Partner also saw the return of Govinda after a long gap. Govinda has gone on record saying that it was Salman who saved him from being extinguished in Bollywood.
The newest inclusion in the list is Claudia Ciesla. The model goes around saying that Salman Khan is her mentor. Even Salman admitted introducing the model to his family members. Claudia hogged the limelight with her entry in Bigg Boss 3.
There are many unsaid stories of Salman Khan but only few come out. Only the actor knows the real truth and the list of infinite people he has helped selflessly. Way to go, Salman.
By Mehul Satish Thakkar
Next Story