SAPAKS Holds Mega Rally in Bhopal, Will Announce Political Party on October 2
The gathering of 50,000 raised slogans of 'Jai Sapaks-Ghar Ghar Sapaks' as members reached the Kaliasot ground for the public meeting.​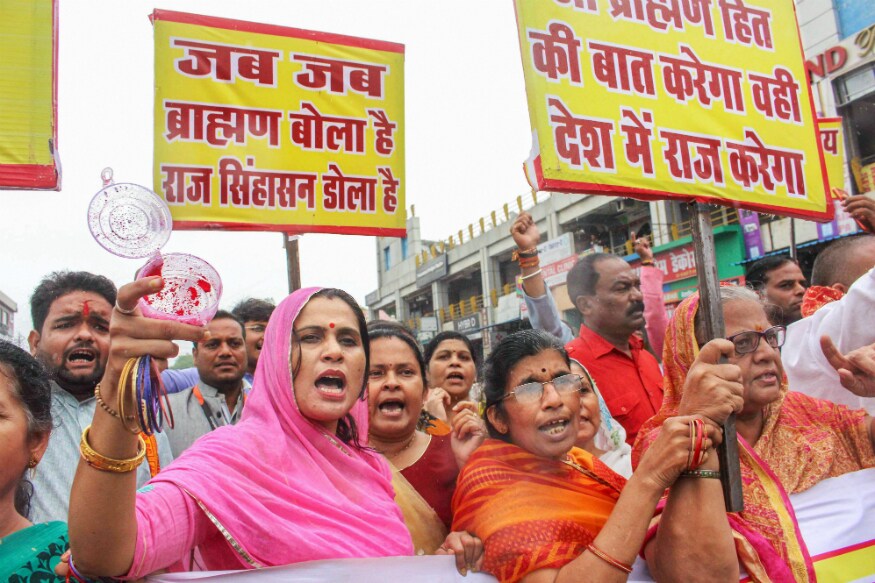 Image for representation.
Bhopal: Members of the upper-caste community led by the Samanya Pichhra Alpsankhyak Kalyan Samaj (Sapaks) held a mega gathering in Bhopal on Sunday, demanding reservation on the basis of economic status.
"We are constantly dubbed as an organisation representing upper castes but today's gathering has members from different communities, including Scheduled Caste (SC)s and Scheduled Tribe (ST)s," Sapaks patron Hiralal Trivedi said in his address.
Trivedi lashed out at the political class and claimed that all provisions were made on caste lines instead of economic status. Dhirendra Singh 'Dheeru', a former MLA from Satna and prominent SC leader, was also in attendance and extended support to the movement.
While administering the oath at the event, Trivedi asked the gathering to shun fear and work towards ensuring justice for every section of society. He further asked attendees to "be prepared to face allegations about them being ISI agents or receiving funds from overseas".
Trivedi also said Sapaks would announce its political arm on October 2 and asserted that the candidates would be sent to Parliament to end differences of caste and religion. "For the last 68 years, we have been sacrificing and we will now urge our brothers and sisters from SC and ST communities to do the same for us," he said, alleging that trains and buses were stopped from plying on Sunday to disrupt their gathering.
Sapaks regional coordinator PS Parihar, in his address, referred to chief minister Shivraj Singh Chouhan as 'Mama' and claimed that he would meet the fate of 'Kansa' and 'Hiranyakashyap' who were decimated by their nephews. "The end of CM Shivraj is certain," Parihar said amid loud cheers from the crowd.
Chief of Shri Rajput Karni Sena Lokendra Singh Kalvi said they were not against Dalits, but were opposing those who "destroy the social fabric of the country". He added that they were not with the BJP, Congress or BSP but only with future generations. "It's fine if you accept our demands; else we know how to get our demands accepted," Kalvi said.
The Karni Sena chief also warned that whoever ignored their demands would not remain in power in Madhya Pradesh and Rajasthan.
Those who lent support to the anti-reservation stir included Avneesh Singh, head of Akhil Bharatiya Kshtriya Yuva Sabha; former mayor Sagar Kamla Bua; and Shree Rashtriya Rajput Karni Sena national president Sukhdev Singh Gongamedi among others.
The gathering of 50,000 raised slogans of 'Jai Sapaks-Ghar Ghar Sapaks' as members reached the Kaliasot ground for the public meeting.​
| Edited by: Padmaja Venkataraman
Read full article