0/288 Seats ((145 Seats to Win)
Alliance
BJP+
YSRCP+
TDP+
INC+
OTH
Wins + Leads
133
31
31
18
13
+/- 2014
+12
-06
-02
+01
0/90 Seats ((145 Seats to Win)
| Alliance | BJP+ | INC+ | BJD+ | OTH |
| --- | --- | --- | --- | --- |
| Wins + Leads | 133 | 31 | 18 | 13 |
| +/- 2014 | +12 | -06 | -02 | +01 |
Satyamev Jayate: Aamir targets corrupt doctors
Guests on the show included doctors, victims and families who lost their loved ones due to negligence of doctors.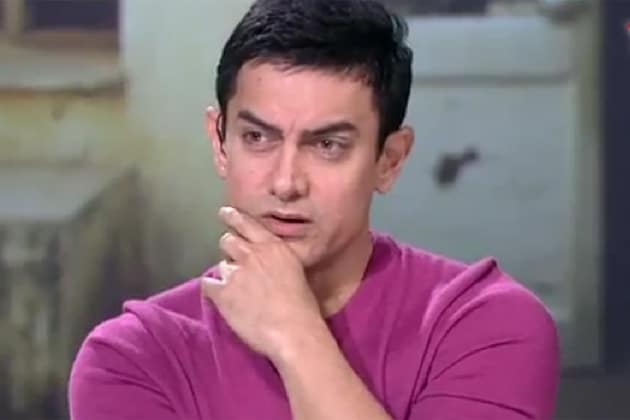 Guests on the show included doctors, victims and families who lost their loved ones due to negligence of doctors.
New Delhi: With medical students as audience members, fourth episode of Aamir Khan's television show 'Satyamev Jayate' focused on health care services in our country. Aamir's guests on the show included doctors, victims and families who lost their loved ones due to negligence of doctors.
The show started with the story of VS Venkatesh who had to go thorough four surgeries because of an infection in his leg. He later got to know that the entire process that has cost him Rs 2 lakh was unnecessary and his infection could have been treated with medicines. Arvind Kumar from Hyderabad was kept in ICU for three days and was advised a surgery when all he needed was an ORS packet.
Is this mere negligence or we should call it a fraud? In a country where doctors are considered equivalent to God, the list of such cases is unending. Major Pankaj Rai's wife Seema was suffering from a kidney ailment. Without her family's permission, doctors took her to the operation theatre for kidney and pancreas transplant. Rai had to pay Rs 8.25 lakh for the surgery and Seema lost her life too. Doctors didn't even inform the family about her demise and the switched off their mobile phones.
Dr Anil Pichad from Mumbai who owns a pathology lab revealed that he used to overcharge patients for tests as he had to pay commission to the doctors. After he went through a personal tragedy, he realized his mistake. He has stopped bribing the doctors now and takes nominal charges from patients.
It was surprising to know that many women in Kowdipally village of Andhra Pradesh were asked to get their uterus removed. The operation is expensive and the farmers had to sell their land or take loans for it. In most of the cases, the surgery wasn't needed.
Major General (Retd) Som Jhingon, former Medical Council of India chief revealed that for medical colleges it's only about making money. He tried to run MCI in a disciplined way, but when he failed to do so, he resigned after a year. Dr KK Talwar, Chairman, Board of Governors, Medical Council of India revealed that since 2008 there is not even one case where the license of a doctor have been cancelled. Dr Talwar had no satisfying reply to Aamir's questions.
Dr CM Gulhati, Editor, Monthly Index of Medical Specialties says that health services aren't a priority in India. He said the government should spend at least six percent of the GDP on the health services.
At the same time there are doctors who are trying to help poor people in getting better medical services. Dr Devi Prasad Shetty, founder and chairman, Narayan Hrudayalaya group of hospitals, Bengaluru revealed that under their Yashswani scheme every farmer pays Rs 10 per month and government adds Rs 30 to it annually. Dr Shetty explained how his group of hospitals has brought medical services in the reach of poor people.
Dr Samit Sharma, IAS, Managing Director, Rajasthan Medical Services Corporation was Aamir's next guest. He revealed that the actual cost of medicines is pretty low, but they are sold on much higher prices. According to WHO, 65 percent of Indian population still doesn't have access to basic medicines. Dr Sharma says that they have started generic medical stores in Rajasthan, which provide medicines on actual cost. A packet of blood cancer medicine costs Rs 1.25 lakh usually. Same generic medicines can be bought in less than Rs 10,000.
The previous episodes of the show focused on social issues like female foeticide, child sexual abuse and dowry system. Unlike the previous episodes of 'Satyamev Jayate', this episode wasn't high on emotional drama. Aamir raised a very important topic this time and the show was packaged well. Let's wait and watch how the show scores on the TRP scale this time.
####
Get the best of News18 delivered to your inbox - subscribe to News18 Daybreak. Follow News18.com on Twitter, Instagram, Facebook, Telegram, TikTok and on YouTube, and stay in the know with what's happening in the world around you – in real time.
Read full article