Satyamev Jayate: Dowry in big fat Indian weddings
Aamir Khan brought home the ugly truths about giving and accepting dowry in big fat Indian weddings.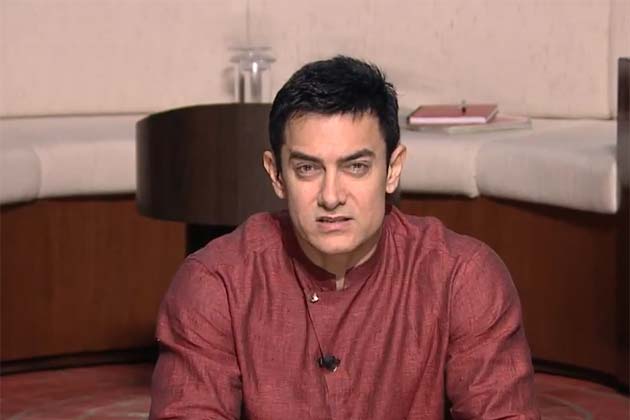 Aamir Khan brought home the ugly truths about giving and accepting dowry in big fat Indian weddings.
New Delhi: Eighty per cent of the bank loans are taken by people to meet dowry demands. One woman dies every hour in our country in dowry related cases. On Sunday, May 20, Aamir Khan brought home the ugly truths about giving and accepting dowry in our big fat Indian weddings.
Aamir spoke to several victims, community leaders and even a politician to get to the bottom of the issue. The truth was as unpalatable as it was horrific. Balwant Singh Ramoowalia, President of the Lok Bhalai Party in Punjab, who came on as a guest on the show through video conferencing, said close to 30,000 women in his state are languishing at their in-laws, being forced to do backbreaking menial labour because their parents were too poor to meet the dowry demands of their in-laws.
Every parent wished to see their daughter settled comfortably in a happy marriage and Paramjeet's were no exception. She had not met his future husband until after her engagement. After accepting a lot of money, including his education fees for a course he applied for in Australia, Paramjeet's husband kept the pressure on her middle class parents to send more. One day his family insisted that she grant him divorce over the internet having milked them dry.
Equally heartbreaking is the story of Komal who was left to starve in the US and locked out of her home in the November chill by her husband who was dissatisfied by the dowry he received from her parents, who spent Rs 60 lakh on jewellery.
While Komal escaped with her life by dialling the US Women's Shelter, there are several others who gave their lives to the ugly trend.
Kishore Tiwari of the Vidharva Jan Andolan Samiti spoke of the debt burden on farmers who are pressured to take loans to meet the demands of greedy in laws at the time of their daughters' marriage. When the discussion was bordering on the grim, Aamir highlighted the case of Santosh and Ruby, a couple whose strange tale of marriage brought some comic relief.
Santosh was kidnapped by Ruby's family to avoid having to pay dowry and forced to marry her within the confines of their home. He himself dubbed it 'pakadwa vivah' and said though he was outraged at that time, he came to love his simple wife who took great care of his aged mother.
But for Rani Tripathi, it was a brave move to show up a family of dowry takers in front of millions of people. She not only refused to pay dowry for her marriage but went a step further and launched a sting operation against the family that demanded a car and Rs 5 lakh in cash from them.
Rani found a sensible and loving match in Pawan who shook a leg with Aamir to Sona Mahapatra's lilting rendition, 'Mujhe Kya Bechega Rupaiyya' at the end of the show. Durlov Baruah, an Assamese, spoke about Assam's dowry-free status and a local cleric of Burhanpur claimed it had the same status over many years. Marriages in Burhanpur are held without pomp and show and without dowry.
It was Aamir's impassioned appeal to people to spend money on their children's education rather than on their dowry that brought the curtains down on a show that has become the Sunday habit of millions.
Get the best of News18 delivered to your inbox - subscribe to News18 Daybreak. Follow News18.com on Twitter, Instagram, Facebook, Telegram, TikTok and on YouTube, and stay in the know with what's happening in the world around you – in real time.
Read full article