'Satyamev Jayate' season 2 in pipeline
Aamir Khan says his show 'Satyamev Jayate' may have a second season.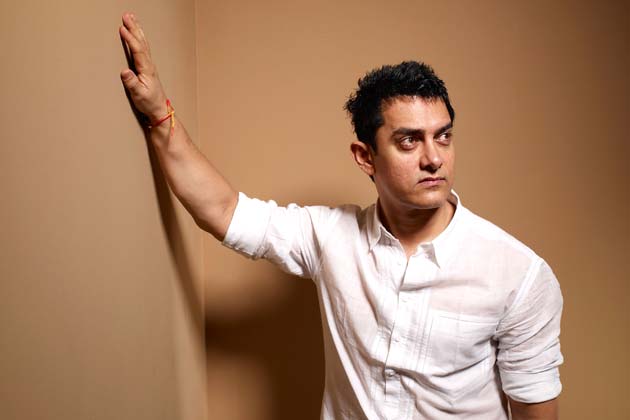 Aamir Khan says his show 'Satyamev Jayate' may have a second season.
Mumbai: Aamir Khan's television show Satyamev Jayate has struck the right chord with the viewers and the film star says that he may come up with the second season of the show.
"Right now I have to shoot Dhoom 3 and Rajkumar Hirani's film PK. After completing them, I will come back and take a stock of the situation and then I will decide about the second season of the show," Aamir has been quoted as saying.
The actor was speaking at a radio channel 92.7 Big FM. The 13-part first season has crossed the halfway mark and it has received a spectacular response.
"We have received a dream response... but it has been very difficult for us to review our work. So many things have happened that has made it difficult for our research team to go back to the fields and actually find out the actual impact we have created," he said while interacting with listeners about his show at the radio station.
For the first season, Aamir and his team took two years to do the research work and identify issues affecting common people.
As a starting point for the second season, the team is likely to go back to the roots, assess the impact created by season one, look at other issues that need to be addressed and come back to the drawing board post September to plan a possible season two.
The first season has already dealt with a host of hard-hitting topics like child sex abuse, female foeticide, faulty health care system and domestic violence.
Get the best of News18 delivered to your inbox - subscribe to News18 Daybreak. Follow News18.com on Twitter, Instagram, Facebook, Telegram, TikTok and on YouTube, and stay in the know with what's happening in the world around you – in real time.
Read full article