Satyapal Singh Avoids Commenting on Darwin's Evolution Theory, Talks 'Spirituality' on Science Day
Minister Satyapal Singh had to face a lot of flak from scientists, opposition leaders and even social media trolls for saying that no one ever "saw an ape turning into a man".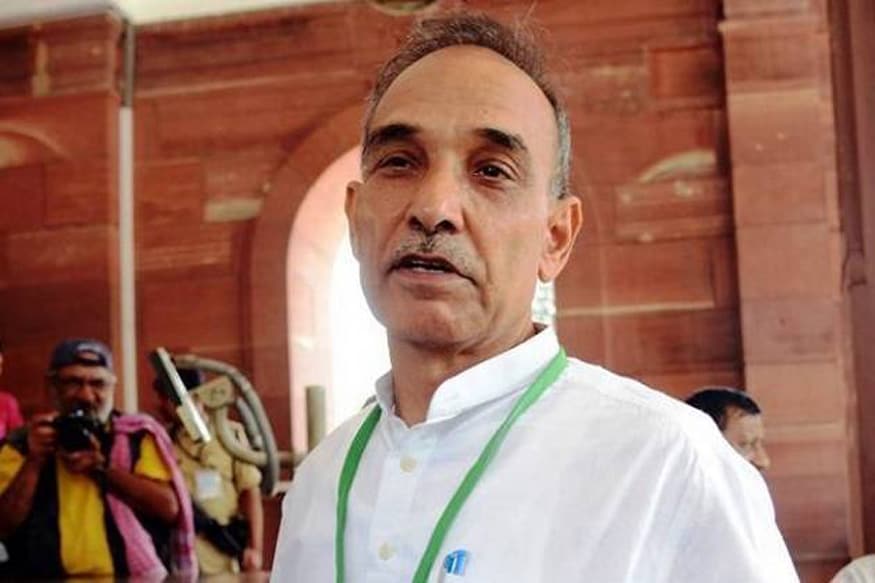 File photo of union minister Satyapal Singh. (PTI)
New Delhi: Satyapal Singh, the Union minister who recently landed in a major controversy for rejecting Charles Darwin's 'Theory of Evolution', attended a National Science Day event in New Delhi on Wednesday and completely avoided talking on either Darwin or apes and instead chose to speak on spirituality.
The Minister of State for Human Resource Development had to bear with a lot of flak from scientists, opposition leaders and even social media trolls. Earlier this year, Singh had said, our ancestors have nowhere mentioned that they "saw an ape turning into a man". Later, he clarified in Rajya Sabha, saying "There are no plans to remove it (Theory of Evolution) from the curriculum."
However, on Wednesday, Singh spoke only about "inculcating scientific temper in the young minds" and "Indian scientific past."
The Science Day event was organized by Indian National Science Academy (INSA) and the Indian Academy of Sciences, Bengaluru.
"The most important thing to work on today is to inculcate a scientific temper in children and this can be done by questioning ourselves, allowing others to do the same, to question our belief and theory," Singh said on Wednesday.
"Whatever thought one might have, we should not get angry. Sometimes, we grow up with wrong notions, while science encourages an open-minded thinking. Our country progressed because of open mindedness."
He also recalled the time when he visited the hall where the Nobel Prize is awarded in Sweden. He said, "There, I read, science grows with opposite ideas and sometimes with wrong ideas."
Talking about the Indian scientific traditions, Singh cited the example of Galileo – and Europe where religion and science were at loggerheads for years. He said, "In Europe, the struggle between science and religion is quite well-known. The famous Galileo was one of them. But in India, it was not the case. For us, 'dharam' is scientific, and it has been a part of the religion too. To follow scientific laws and work according to them was 'dharam' for us."
He added that the right kind of science can even check the higher number of suicides as compared to murders. "We need to connect with each other, if we look at the numbers, there are six times more suicides and we need to teach people the value of human life. We need spiritual science to do that, the science of intellect."
However, Singh left the venue soon after, without answering questions on his earlier comments on Darwin's theory.
On the other hand, while concluding his session, IIT professor K Ramasubramanian shared Sir CV Raman's observation from 1969. He said, "We have developed an inferiority complex. I think what India needs today is the destruction of that defeatist spirit. We need a spirit of victory, a spirit that will carry us to our rightful place under the sun. A spirit that will recognize that as inheritors of a proud civilization, we are entitled to our rightful place on the planet. If that indomitable spirit were to arise, nothing can hold us back."
Get the best of News18 delivered to your inbox - subscribe to News18 Daybreak. Follow News18.com on Twitter, Instagram, Facebook, Telegram, TikTok and on YouTube, and stay in the know with what's happening in the world around you – in real time.
| Edited by: Sanchari Chatterjee
Read full article