SC Says Will Examine Correctness of Its 2013 Verdict on Gay Sex: Here Are 10 Developments So Far
The Supreme Court on April 23 sought Centre's stand on hotelier Suri's plea for striking down Section 377 but the Centre sought postponement of the proceedings, which the court rejected.
New Delhi:
As the Supreme Court commences a landmark hearing on homosexuality, several LGBTQ activists anxiously wait for the apex court's decision, which had earlier upheld the validity of Section 377 of the IPC.
Commenting on the tricky wording of the law,
Yashwinder Singh, Project Manager at Humsafar Trust, one of the oldest LGBTQ advocacy forums in India
, said that though Section 377 does not directly discriminate against the LGBTQ community by name, it creates an atmosphere of shame and lack of dignity for the community.
This atmosphere leads to homophobic discrimination, which not only 'hurts' the LGBTQ community but also the market and economy of the country they are in. "India loses between 0.1-1.7 percent of its GDP because LGBTQ members are not given equal job opportunities or equal pay, hotelier Keshav Suri told
News18
.
While the debate over the IPC section, which makes 'unnatural offences' punishable, continues, we bring you the 10 developments on scrapping of gay law in India.
1.
In 2009, the Delhi high court had de-criminalised gay sex, ruling that a ban on a consensual sexual relationship between gay men is a violation of fundamental rights. Thus, legalising homosexual acts between consenting adults.
2.
However, the Supreme Court reversed the High Court order in December 2013, and said that those indulging in gay sex will be prosecuted and sentenced under Section 377.
3.
Placing the ball in the Parliament's court, the Supreme Court then said that it is for the lawmakers to consider "the desirability and propriety of deleting Section 377 from the statute book or amend it".
4.
While speaking at an event in Delhi in 2015, Union minister Jaitley said that the Supreme Court had "conservative view" on gay law. "When you have millions of people involved in this (gay sex) you can't nudge them off. The view taken by the court would have been relevant about 50 years ago. Jurisprudence world over is evolving, I think the judgment was not correct and, probably at some stage, they may have to reconsider," he said.
5.
Last year in August, a nine-judge constitution bench, while dealing with right to privacy had said that relationship and lifestyle were the individual's choices. "It is an individual's choice as to who enters his house, how he lives and in what relationship. The privacy of the home must protect the family, marriage, procreation and sexual orientation which are all important aspects of dignity," Justice Sanjay Kishan Kaul said.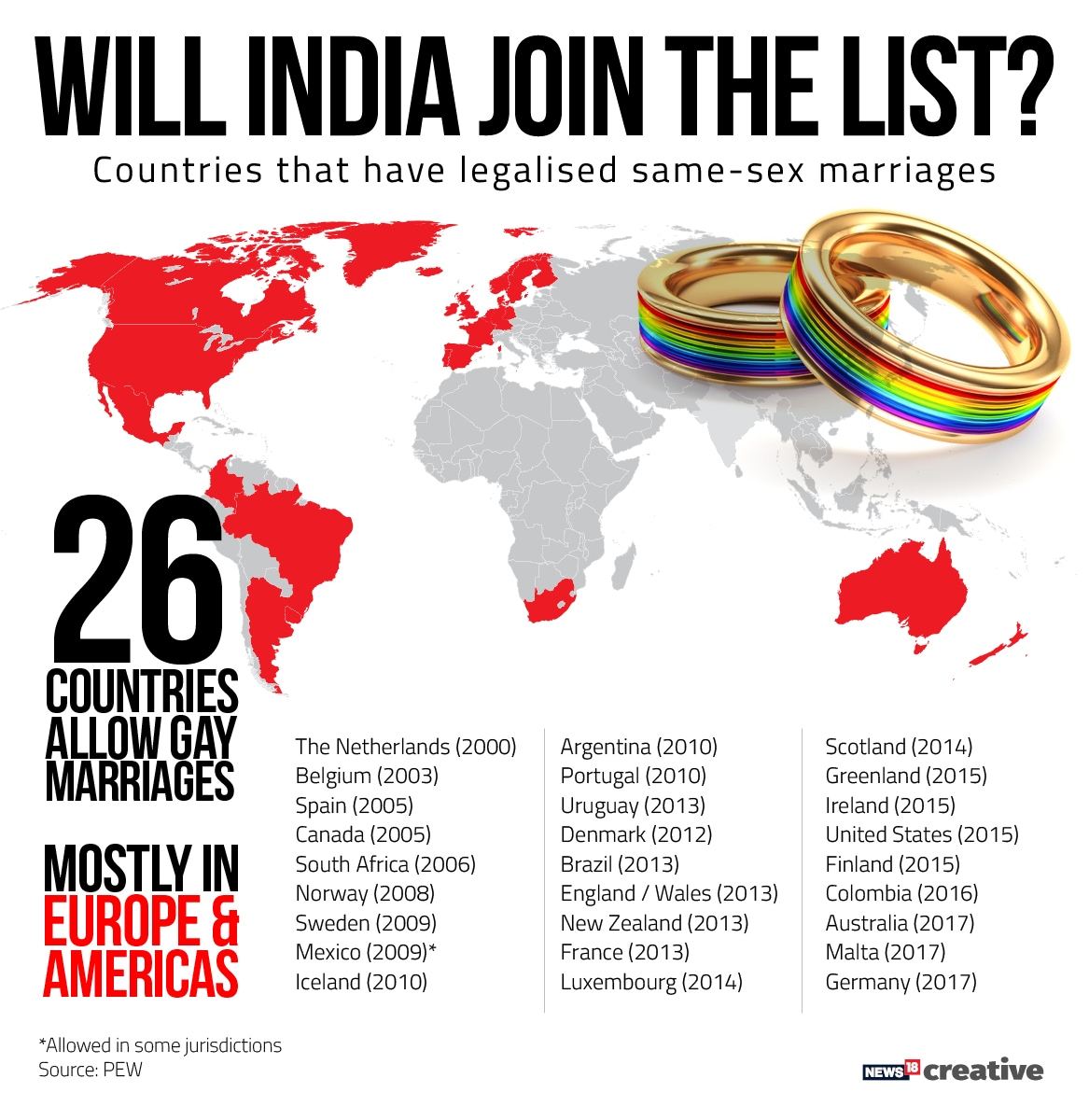 6.
In January this year, a bench of the Supreme Court, headed by Chief Justice of India Dipak Misra, referred the matter to a larger bench, saying social morality changes from age to age and "what is natural to one may not be natural to the other".
7.
"A section of people or individuals who exercise their choice should never remain in a state of fear. Choice can't be allowed to cross boundaries of law but confines of law can't trample or curtail the inherent right embedded in an individual under Article 21 of Constitution," the bench had observed.
8.
The Bench, which also included Justices A M Khanwilkar and D Y Chandrachud, referred to a five-judge Constitution Bench a petition filed against the apex court's 2013 verdict by Navtej Singh Johar, a Sangeet Natak Akademi Award-winning Bharatnatyam dancer, and three others seeking a declaration that Section 377 of the IPC is unconstitutional to the extent that it provides prosecution of adults for indulging in consensual gay sex.
9.
The top court had dealt with two separate pleas filed by LGBT rights activists Arif Jafar, Ashok Row Kavi and others including Mumbai-based NGO 'Humsafar Trust' which fights for LGBT rights. The apex court has similar pleas filed by celebrities like dancer N S Johar, chef Ritu Dalmia and hoteliers Aman Nath and Keshav Suri challenging the validity of section 377 criminalising the consensual gay sex.
10.
The Supreme Court on April 23 sought Centre's stand on hotelier Suri's plea for striking down Section 377 but the Centre sought postponement of the proceedings, which the court rejected.
| Edited by: Sumedha Kirti
Read full article
Next Story
Next Story
Also Watch

India Will 'Stop' Flow of Our Share of Water to Pakistan, Says Nitin Gadkari
Countdown To
Elections Results
To Assembly Elections 2018 Results