SC Declines to Take Suo Moto Cognisance of Gorakhpur Hospital Tragedy
"Why don't you go to the High Court concerned? File a petition there and it could look into it," the CJI told Reddy.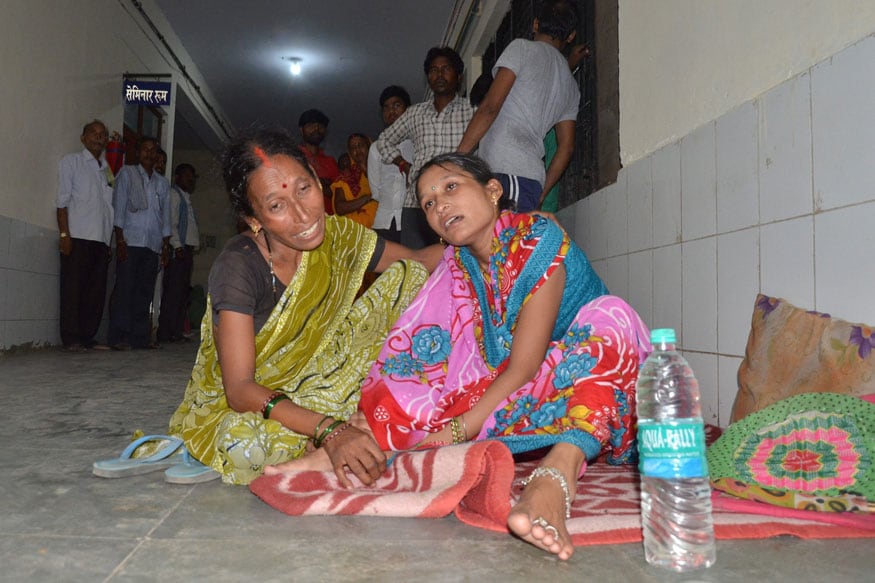 Family members and relatives mourn outside the BRD Hospital in Gorakhpur where at least 30 children died (PTI Photo)
New Delhi: The Supreme Court on Monday declined to take suo motu cognisance of the tragedy at government-run BRD hospital in Gorakhpur where more than 60 children died in five days due to alleged disruption of oxygen supply.
Lawyer Rajeshwari Reddy had mentioned the matter before Chief Justice of India JS Khehar and pressed for judicial intervention, contending that the "criminal negligence" of hospital authorities led to the loss of innocent lives.
The CJI, however, said: "We have seen the state Chief Minister and the Union Health Minister visiting the hospital and taking stock of the situation. They are taking interest (sic)."
CJI Khehar added that he was mindful of the situation, but the case ultimately relates to "one hospital in one state". The Allahabad High Court would be in better position to assess the situation and issue appropriate directives, he said.
"Why don't you go to the High Court concerned? File a petition there and it could look into it," the CJI told Reddy.
Before the Supreme Court takes suo motu cognisance of an issue, it usually is vetted by the PIL committee of the court.
Over 60 children have reportedly died at BRD Medical College Hospital since August 7, many for want of oxygen whose supply was disrupted after bills were not paid to the vendor. At least 30 children perished between August 10 and 11 alone.
While the Uttar Pradesh government warned of exemplary action against those responsible for the tragedy and have announced a 'high-level inquiry into the incident', the central government has also stepped in to cool the tempers. They have announced a regional medical centre at a cost of Rs 85 crore in Gorakhpur to conduct research on ailments that afflict children.
Get the best of News18 delivered to your inbox - subscribe to News18 Daybreak. Follow News18.com on Twitter, Instagram, Facebook, Telegram, TikTok and on YouTube, and stay in the know with what's happening in the world around you – in real time.
| Edited by: Ananya Chakraborty
Read full article