SC Orders Psychological Examination of Boy Expelled from Pune College for Indiscipline
The student was expelled last year from DY Patil Vidyapeeth, Pune after he destroyed hostel property and misbehaved with college staff.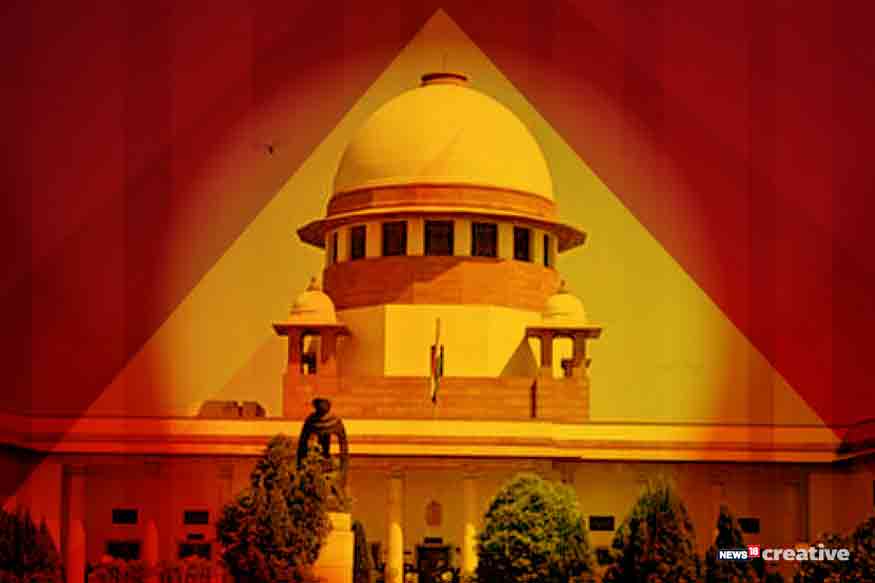 The Supreme Court of India. (News18 Creative)
New Delhi: Expelled from college for unruly conduct, a boy will now be examined by a team of doctors to ascertain if he misbehaved due to his "psychological condition".
According to an order by the Supreme Court, the doctors shall also report whether the young student can be "safely" allowed to attend classes at his college at Pune.
The student was expelled last year from DY Patil Vidyapeeth, Pune after the Board of Management accepted the recommendation made by the inquiry panel. He had created ruckus and destroyed hostel properties apart from misbehaving with the college staff, following which the expulsion was effected from June 29, 2017.
During the inquiry, the boy claimed that he was ragged by seniors at the premises that prompted him to act in retaliation. But the panel found no proof of ragging. He also cited his ailment and psychological conditions in defence but the college authorities decided to inflict the punishment of expulsion on him in the wake of grave instances of indiscipline.
Subsequently, the boy moved the Bombay High Court against the expulsion order and requested the court to take a sympathetic view due to his mental condition. The High Court, however, refused to interfere saying "whether it is a private institution, deemed university, university or a state educational institution, students have to conduct themselves in an orderly and disciplined manner."
The boy then filed an appeal in the Supreme Court against this order, and referred to his mental conditions and adverse circumstances while pleading for a considerate view.
Observing that a young boy's future is at stake, the top court accepted his submissions regarding examination of his mental health to determine not just his culpability in the offending act of indiscipline but also to verify if he is fit enough to attend the college once again.
The court asked the boy to get himself examined by the Psychiatric Department of All India Institute of Medical Science (AIIMS), New Delhi.
"A senior doctor from the said department shall make a report after assessment if the petitioner can be safely allowed to attend the classes in the college of the respondent-University," directed the court.
It further ordered that the Psychiatric Department of AIIMS shall submit a report in a sealed cover to this court directly within a period of three weeks from the date, on which the petitioner appears before the medical superintendent. The court will now take up the matter along with the report after four weeks.
Get the best of News18 delivered to your inbox - subscribe to News18 Daybreak. Follow News18.com on Twitter, Instagram, Facebook, Telegram, TikTok and on YouTube, and stay in the know with what's happening in the world around you – in real time.
| Edited by: Nitya Thirumalai
Read full article