SC Orders Sale of Aamby Valley as Subrata Roy Fails to Pay Rs 300 Cr Instalment
The court has also directed Subrata Roy to remain present during the next hearing on April 28. The business tycoon, who has so far paid Rs 11,000 crore, was granted parole to attend rituals after the death of his mother. The SC warned Roy that if the court's leniency was misused by him, or if there was any attempt to not follow the previous undertakings given by him, then "only peril awaited him."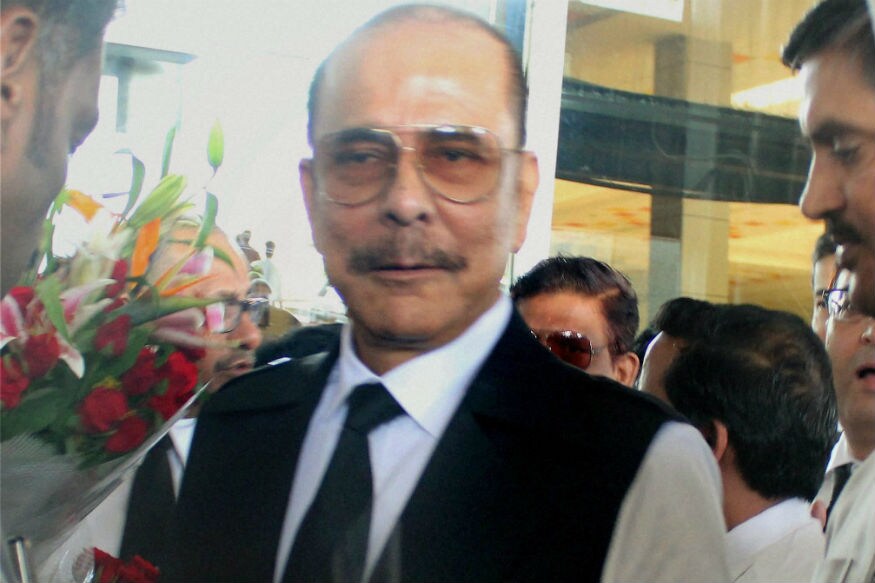 Sahara Group chief Subrata Roy (FILE PHOTO)
New Delhi: The Supreme Court on Monday ordered the auction of Aamby Valley, Sahara's marquee project in Maharashtra, as the company failed to pay Rs 300 crore as the first instalment of Rs 5,000 crore it was ordered to pay for allegedly duping the investors.
In an earlier hearing on the dispute between Sahara chief Subrata Roy and Securities and Exchange Board of India (Sebi) over the non-payment of money to millions of investors, the Supreme Court had warned Sahara that if the company failed to deposit Rs 5,000 crore, the court would auction the Aamby Valley property.
Also Read: SC Threatens Sahara to Pay up Else it Would Auction Aamby Valley
The court has said that the official liquidator of Bombay High Court will value the property and then proceed with valuation and auction. The apex court has directed Sebi to provide all the necessary details to the official liquidator within 48 hours. The property which is valued at Rs 34,000 crore is spread across 10,600-acre land near Pune.
The court has also directed Subrata Roy to remain present during the next hearing on April 28. The business tycoon, who has so far paid Rs 11,000 crore, was granted parole to attend rituals after the death of his mother. The SC warned Roy that if the court's leniency was misused by him, or if there was any attempt to not follow the previous undertakings given by him, then "only peril awaited him."
In the earlier hearing, the SC bench took a stern note of the consistent non-payment and observed that "If money does not come into the accounts, then your Aamby Valley project will be sold."
The special bench of Justices Dipak Misra, Ranjan Gogoi, and AK Sikri was not satisfied with the recourse Sahara group was resorting to for paying the duped investors. The court had remarked that the property was substantial enough for the recovery of the amount.
Also Read: Supreme Court Attaches Sahara's Aamby Valley to Recover Rs 14,799
Roy was sent to Tihar jail on March 4, 2014 as he did not comply with the SC orders in relation to his tussle with the market regulator. Sebi had alleged that Roy did not comply with the SC directive to return the investors' money.
Sahara in the past made several failed attempts to raise the bail money by selling his high prized possessions such as The Plaza hotel in New York and the Grosvenor House in London. Sahara maintains that it has already paid more than 80% of the dues to investors, but Sebi differs and has submitted that more than Rs 10,000 crore remains unpaid.
@media only screen and (max-width:740px) {
.quote-box{font-size:18px; line-height:30px; color:#505050; margin-top:30px; padding:22px 20px 20px 70px; position:relative; font-style:italic; font-weight:bold}
.special-text{font-size:24px; line-height:32px; color:#505050; margin:20px 40px 20px 20px; border-left:8px solid #ee1b24; padding:10px 10px 10px 15px; font-style:italic; font-weight:bold}
.quote-box img{width:60px; left:6px}
.quote-box .quote-nam{font-size:16px; color:#5f5f5f; padding-top:30px; text-align:right; font-weight:normal}
.quote-box .quote-nam span{font-weight:bold; color:#ee1b24}
}
| Edited by: Nakshab Khan
Read full article