SC rape verdict a double-edged sword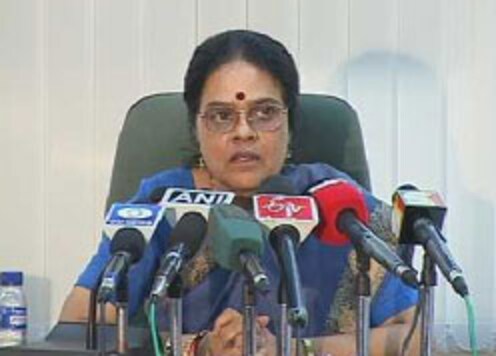 New Delhi: For years, victims of rape have been denied justice. Women have been fearful of going to the police for many reasons -- be it social stigma, humiliation at police stations or simple difficulties in registering FIRs.
But all that is history now. The Supreme Court has given rape victims the power to send their rapists to jail.
A simple statement accusing a man of rape is all it takes. More importantly, no corroboration of the victim's statement is required. The judgment has been welcomed by women's groups.
"We welcome this move. Women have suffered for a long time. This will give them the courage to come forward and bring criminals to book," says Girija Vyas, Chairperson of National Commission for Women .
Rape victims often stay silent, spending their whole lives in shame and torment. But this landmark judgment is likely to give such women the courage to come forward and report a crime. The word of the woman is enough, and it is indisputable.
But amid the celebrations, there is also a worry that the judgment might become a tool easy to misuse.
According to the judgment, the woman's word is sacrosanct in a rape case. Medical examinations are not required to corroborate the victim's accusations.
What's more, even if the doctor says there is no sign of rape, the victim's statement is still considered superior. Lawyers say, there have been instances when women have falsely implicated men as rapists.
And about 10-15% of rape complaints are generally found to be false after investigation.
"It's a good judgment. But there is potential for its misuse. So, a bit of caution is required there and this has to be remembered when one deals with such cases," cautions advocate Geeta Luthra.
But the police, who deal with these cases more frequently nowadays, aren't worried. They are, in fact, happy that this judgment arms women with the power to convict their rapists.
"Rape victims have to go through so much of trauma -- first at the police station and then in the court. So this is a sound judgment and there us no cause for worry," opines Kanwaljit Deol, Joint Secretary of security at Parliament House.
First Published: May 18, 2006, 22:15 IST
Next Story