SC Rejects Petition for DNA Test by Jayalalithaa's 'Secret Daughter'
Amrutha aka Manjula has sought exhumation of Jayalalithaa's body for a DNA test to prove that she is her daughter.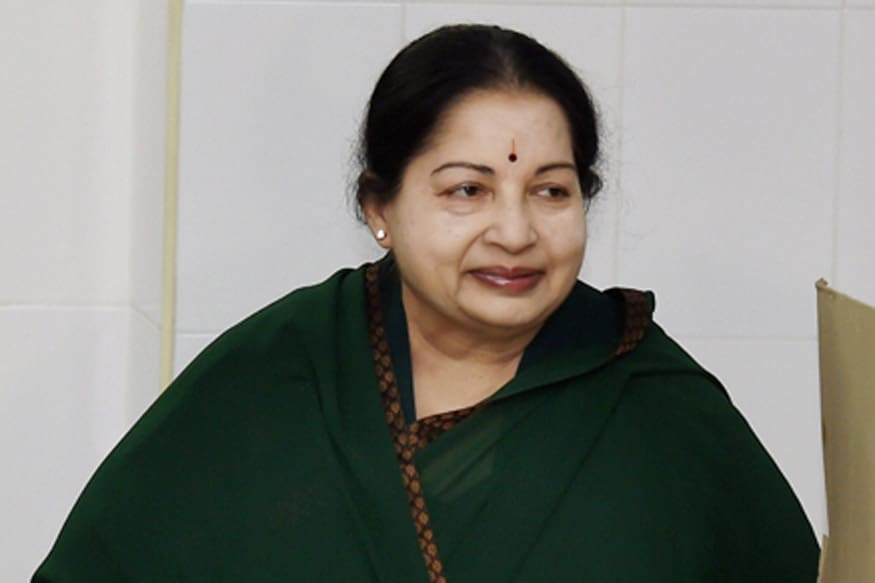 File photo of late Tamil Nadu chief minister Jayalalithaa.
New Delhi: The Supreme Court on Monday refused to admit a petition from 37-year-old woman who claims to be the daughter of the late former chief minister of Tamil Nadu J Jayalalithaa and wanted a DNA test.
Amrutha aka Manjula had sought exhumation of Jayalalithaa's body for the test.
She moved the petition along with her cousins LS Lalitha and Ranjani Ravindranath.
Amrutha claims that she was brought up in Bengaluru by Jayalalithaa's elder sister Shylaja and her husband Sarathy. Sarathy reportedly told her that she was Jayalalithaa's daughter just before his death in March.
She had made efforts earlier as well to establish her claim which was thwarted by supporters of Jayalalithaa's confidante VK Sasikala, Amrutha said. She has also made representations to President Ram Nath Kovind, Prime Minister Narendra Modi, individual Supreme Court judges and the CBI but to no results.
The petition claimed that Jayalalithaa's family had decided to keep Amrutha's identity a secret to protect Jayalalithaa's 'honour' unblemished and keep the dignity of the family intact. According to Amrutha, she was born on August 14, 1980, at Jayalalithaa's home in Chennai's Mylapore locality.
Amrutha said in the petition that she tried to meet Jayalalithaa four times at Apollo Hospita but was turned away by security on Sasikala's instructions. She also claimed that Jayalalithaa had never expressed any wish to be buried after her death.
Get the best of News18 delivered to your inbox - subscribe to News18 Daybreak. Follow News18.com on Twitter, Instagram, Facebook, Telegram, TikTok and on YouTube, and stay in the know with what's happening in the world around you – in real time.
| Edited by: Ashish Yechury
Read full article