SC reminds Kasab of Jinnah's connection with Taj
Jinnah's second wife Rattanbai Petit (Ruttie) accepted his hand in marriage at the Taj Mahal Hotel ballroom.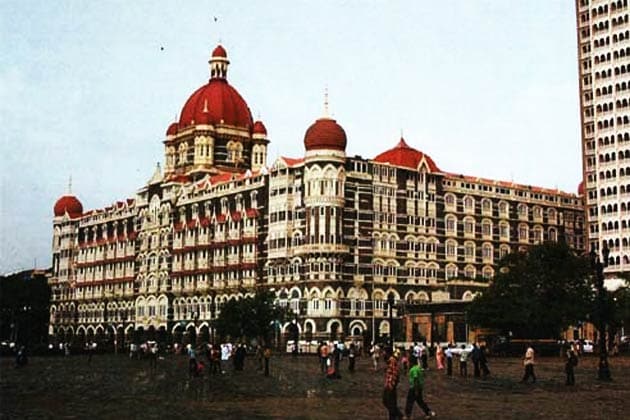 Jinnah's second wife Rattanbai Petit (Ruttie) accepted his hand in marriage at the Taj Mahal Hotel ballroom.
New Delhi: In a quaint footnote, the Supreme Court of India judgment upholding terrorist Ajmal Kasab's death sentence, reflected on the emotional connection Pakistan's creator Muhammad Ali Jinnah had with the grand Taj Mahal Hotel where his second wife Rattanbai Petit (Ruttie) agreed to marry him.
"It is reported that it was at the Taj Mahal Hotel ballroom that, on February 20, 1918, at her eighteenth birthday party, Ruttie had accepted Mr Jinnah's hand in marriage while the band was playing the Chopin tune, So Deep is the Night," the SC judgment said.
Ruttie was 24 years his junior and the daughter of his personal friend Sir Dinshaw Petit, of an eminent Parsi family of Mumbai. She went against her family's wishes to marry Jinnah.
"It is also reported that both Mr. Jinnah, the creator of Pakistan, and Mrs. Sarojini Naidu, the President of the Indian National Congress, often held court at Taj Mahal Hotel. Mr. Jinnah also had an intimate connection with Mazgaon, where the bomb planted by two terrorists in a taxi exploded, killing three (3) and wounding nineteen (19) people. It is reported that Mr. Jinnah devoted Thursday afternoons to visiting the grave of his wife Ruttie at the Khoja Shiite Isna'ashri Cemetry, situated at Mazgaon, Mumbai.
"One wonders what Quaied-e-Azam would have thought of the terrorist attack on his favourite city in the subcontinent and especially on Taj Mahal Hotel, with which he had a personal relationship of a very intimate kind," it said.
The SC upheld Kasab's death sentence on Wednesday, saying he waged a war against India. Kasab can now file a review application before the Supreme Court on technical grounds of a specific legal lacunae or omission. If rejected, he can seek mercy from the Maharashtra Governor. If that, too, is rejected, he can file a mercy plea with the President of India.
Pakistan Interior Minister Rehman Malik has said that he respected the Supreme Court's decision to uphold the death sentence of Kasab.
####
Get the best of News18 delivered to your inbox - subscribe to News18 Daybreak. Follow News18.com on Twitter, Instagram, Facebook, Telegram, TikTok and on YouTube, and stay in the know with what's happening in the world around you – in real time.
Read full article