Shaktikanta Das, Centre's Face During Demonetisation, Appointed RBI Governor
The appointment comes almost 24 hours after Urjit Patel on Monday resigned as RBI Governor on account of personal reasons, with immediate effect.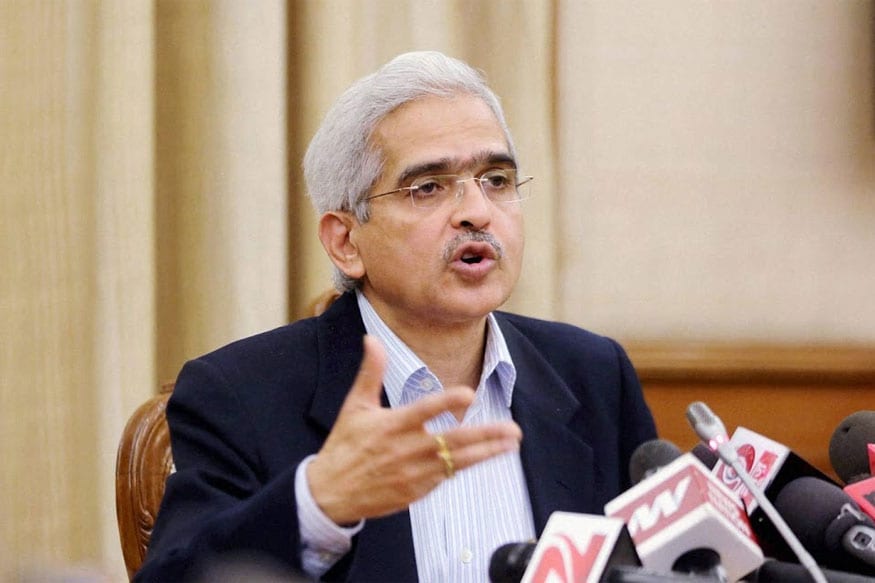 File photo of Shaktikanta Das addressing a press conference. (PTI)
New Delhi: Former finance secretary and current member of the finance commission Shaktikanta Das has been appointed the new Reserve Bank of India (RBI) governor.
This comes almost 24 hours after Urjit Patel on Monday resigned from his post on account of personal reasons, with immediate effect.
He was the Centre's face during demonetisation and held press conferences almost on a daily basis addressing public issues.
An IAS officer with masters' degree from St. Stephen's College, New Delhi, Das served as the Joint Secretary, Ministry of Finance, Department of Expenditure, Government of India; Special Commissioner and Commissioner of Revenue Administration, Government of Tamil Nadu; Secretary, Industries Department in Government of Tamil Nadu and various other distinguished services.
Prior to his tenure in the various ministries, Das served as a Non-Executive Director at Indian Bank from December 9, 2009, to December 5, 2012. Hereafter, he took charge as the Director of Oil and Natural Gas Corp. Ltd and then the Director at Life Insurance Corporation of India.
Das was appointed as India's sherpa at the recent two-day annual G20 meeting held at Buenos Aires. Das is also a member of the 15th Finance Commission.
It is interesting to note that demonetisation happens to be the common link between the outgoing and new governors of RBI. Urjit Patel, who completed two years at the helm, had faced several storms in the early days. It began with demonetisation, announced two months after he took charge. The governor had to face the ire of citizens, economists and industry experts who did not agree with the move or its implementation.
The 54-year old Indian economist had served as the deputy governor for three years before his appointment as the governor on September 4, 2016.
"It has been my privilege and honour to serve in the Reserve Bank of India in various capacities over the years. The support and hard work of RBI staff, officers and management has been the proximate driver of the Bank's considerable accomplishments in recent years. I take this opportunity to express gratitude to my colleagues and Directors of the RBI Central Board, and wish them all the best for the future," Patel said in a statement.
Get the best of News18 delivered to your inbox - subscribe to News18 Daybreak. Follow News18.com on Twitter, Instagram, Facebook, Telegram, TikTok and on YouTube, and stay in the know with what's happening in the world around you – in real time.
Read full article