Shia Waqf Board to Move High Court Against Yogi Government's Dissolution Order
While two members have already resigned from their posts, the others held a meeting in Lucknow and decided to challenge the order.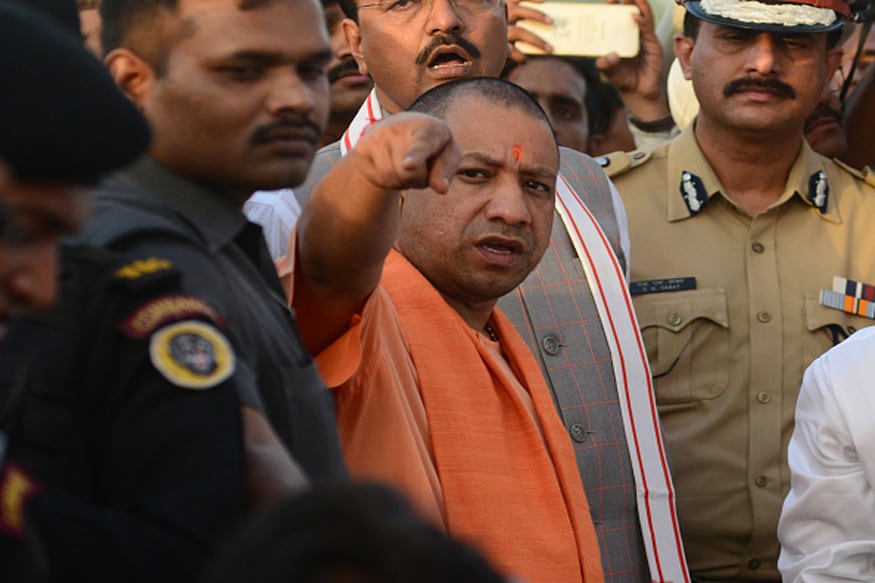 File photo of Uttar Pradesh Chief Minister Yogi Adityanath.
Lucknow: A week after the Yogi Adityanath government gave its nod for the dissolution of Shia and Sunni Waqf Boards in the state, members of the Shia Waqf Board have decided to move the High Court against the decision.
While two members have already resigned from their posts, the others held a meeting called by the Shia Central Waqf Board President Waseem Rizvi in Lucknow, where they decided to challenge the government order. The members had been nominated by the Akhilesh Yadav government.
Maulana Azim Hussain Zaidi, member of the Board, says that it is unconstitutional to remove nominated members before the term of the board ends.
Rizvi alleged the action was retribution by the government. "This is a reaction of the action I took on Mohsin Raza, who is now a Minister of State in the current Yogi Adityanath government. We received complaints against Mohsin Raza and found that he has sold waqf properties and enemy properties."
Minister of State for Waqf Mohsin Razasaid had earlier said that Chief Minister Yogi Adityanath had given his nod for the dissolution of Waqf Boards after reports of corruption and anomalies were found to be true by a Central Waqf Council (CWC) committee.
The report by the fact-finding committee of the Central Waqf Council also alleged that SP leader Azam Khan misused his position as a minister to acquire properties under the boards.
Howver, Rizi said that these are just wild allegations and there is no documentary proof against him. "Instead, we have documentary proof against Mohsin Raza. We gave him notice after finding him guilty of allegations of property scam against him. Unfortunately, he has become the Waqf minister and that is why now we are being targeted," he added.
Rizvi said dissolution of the Waqf Board was also tried by the Samajwadi Party but they were rejected by the Supreme Court.
Get the best of News18 delivered to your inbox - subscribe to News18 Daybreak. Follow News18.com on Twitter, Instagram, Facebook, Telegram, TikTok and on YouTube, and stay in the know with what's happening in the world around you – in real time.
| Edited by: Aakarshuk Sarna
Read full article