Singled Out by 'Rebel' SC Judges, 'Junior' Justice Mishra Makes Resentment Evident in Court No. 10
On one occasion, the judge told a senior advocate that if he was of the view that it was a very important case, he should also be prepared for a decision by a "junior" judge.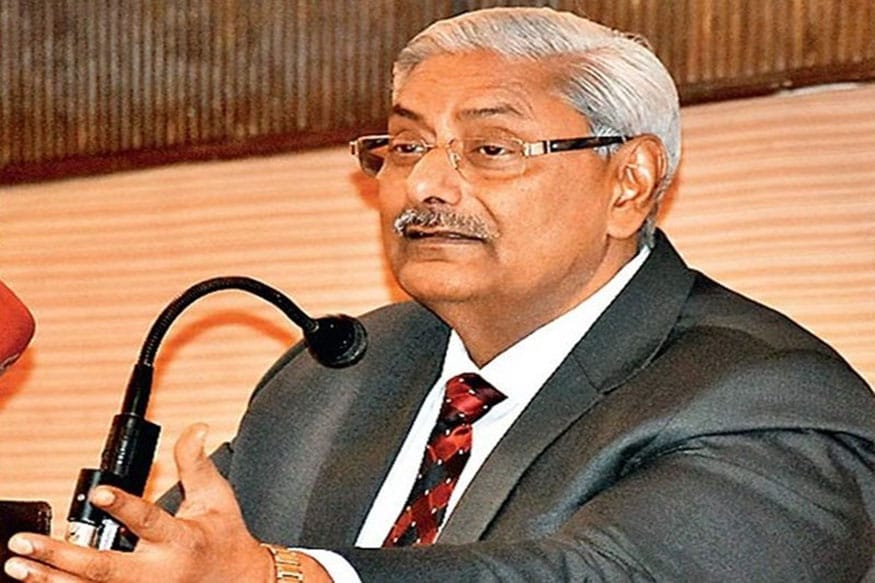 File photo of Justice Arun Mishra. (PTI Photo)
New Delhi: Dragged in the controversy after the four senior-most judges accused the Chief Justice of India of sending cases of national importance "selectively" to some benches of "preference", Justice Arun Mishra has since appeared quite vocal about his disgruntlement for making his court room a point of contention.
"This is a small court… we are small people... junior judge. Are you sure you want us to hear your case?" Justice Mishra asked a lawyer on Tuesday while hearing a case.
Similarly, when bunch of petitions filed by aggrieved home buyers of Amrapali Group were listed before him a few days back, he remarked that he was a "junior" judge.
"Why is so much crowd here? I am a junior judge. Why don't people go to some senior judges' court?" Justice Mishra, who occupies Court No. 10, had asked some advocates.
Again on another occasion, the judge told a senior advocate that if the latter was of the view that it was a very important case, he should also be prepared for a decision by a "junior" judge.
After the unprecedented press conference by Justices J Chelameswar, Ranjan Gogoi, Madan B Lokur and Kurian Joseph on January 12, Justice Mishra, during an informal gathering of the judges in the Supreme Court, had expressed his dismay over questioning of his competence and his portrayal as a "junior" judge in the press.
According to the sources, Justice Mishra had told the gathering of 25 judges that he felt he was being unnecessarily targeted in the controversy when he was only performing his duty as a judge and deciding cases that are posted before him on the orders of the CJI since July 2014.
But as the controversy lingered on and questions were raised why the petitions relating to death of CBI judge BH Loya was listed before Court No.10, he pulled himself out of this matter.
The plea for independent probe into death of Loya is considered to be a highly sensitive case, as Loya was hearing Sohrabuddin Sheikh encounter killing case.
Justice Mishra is ninth in seniority after the CJI and has a tenure till September 2, 2020.
As far as judicial powers are concerned, all judges of the apex court hold equal authority and the CJI is 'first among equals' only in terms of his administrative authority.
While in the past, several important cases, such as Coal block allocation scam, 2G scam, Bofors, Babri demolition, Rajiv Gandhi assassination, Gujarat's Best Bakery, have been heard by the judges not in the first five courts, the charge against the CJI has been that many of the high-profile cases have been sent to "select" benches, including the one headed by Justice Mishra.
Justice Mishra was a part of the bench that dismissed two PILs, which had questioned the role of CJI Dipak Misra in the medical college admission scam, and sought an independent probe. One of these petitions was dismissed with a penalty of Rs 25 lakh.
Justice Mishra's bench had earlier dismissed a petition for investigation into Sahara-Birla diary and the alleged pay-off. A 2G scam related case was also shifted to Court No.10 from a bench led by Justice Chelameswar.
Get the best of News18 delivered to your inbox - subscribe to News18 Daybreak. Follow News18.com on Twitter, Instagram, Facebook, Telegram, TikTok and on YouTube, and stay in the know with what's happening in the world around you – in real time.
| Edited by: Aakarshuk Sarna
Read full article