Sleepless Night And no Weekend Off as CAs Rake in Moolah After GST Launch
Then you don't even know about the schedule of Chartered Accountants who are dealing with hundreds of queries on Goods and Services Tax (GST) since it was launched in a midnight function at the central hall of Parliament.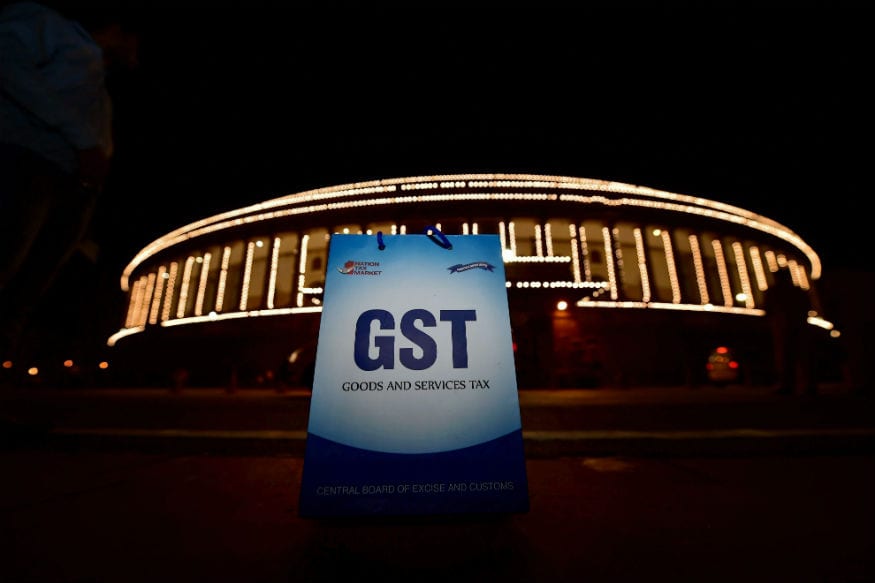 Image for representation.
New Delhi: Complaining of a busy Saturday? Then you don't even know about the schedule of Chartered Accountants who are dealing with hundreds of queries on Goods and Services Tax (GST) since it was launched in a midnight function at the central hall of Parliament.
Hours after describing GST as 'Good and Simple Tax' in his speech at Parliament, Prime Minister Narendra Modi was headed to meet hundreds of CAs at an event to mark the 68th Chartered Accountants' Day. CAs, on the other hand, have been busy clearing doubts of people around the new taxation regime.
News18 spoke to a number of CAs to find about the first query or assignment they received after the GST launch.
While some received post-midnight panic calls, others were 'forcefully' added to WhatsApp groups to listen to the complaints and questions on invoicing, pricing or compensating the loss over an old stock.
CA Tanmay Gupta said there is a sense of confusion among businesses. "We have been busy for the past three months, but after the roll out I have been getting calls since early morning. Most of the calls are about the format of invoice," he said.
"Also, we are being dragged into various WhatsApp groups to clear the air about registration, billing etc," Gupta added.
There are two kinds of social media groups, he explained, "One that you voluntarily join to be able to professionally give time to the questions, and the other is involuntary, when someone else adds you without your consent. There are tens of such groups on GST. I woke up being added to some of them. In the second category, I choose between ignoring and replying, depending upon the severity of a question."
ALSO READ: GST Launch: President Pranab Mukherjee Recalls 'Contentious Issues' Raised by PM Narendra Modi as Gujarat CM
There are many other WhatsApp groups named 'One Nation One Tax', 'Confusion Over GST' etc.
CA Shashank Agarwal said he has not slept since last night. "There is so much confusion about some rules and regulations. My first call came at 12:30am, right after the GST launch," he said.
"How will we export on the first day of July?" was my first query. "This is because some of the exports related provisions are not clear. There is confusion about aspects like registration. The law says, 'no registration is needed for the companies with under Rs 20 lakh turnover, but the interpretation does not say this."
CA Aman Agarwal got his first call while he was watching the GST launch function live on TV. "How should we prepare the invoice tomorrow morning?"
"I know the business of this HR consulting firm well and was able to guide them instantly. But there are many others who are calling me after getting my number from various references. They are looking for a quick and simple answer. But things are more complicated than that. I am struggling to respond to my clients, how will I managed all these new calls," Agarwal said.
CA Mayank Goel is focusing on anti-profiteering clause within GST framework. "For the past two months this is what we are doing. After the launch, there have been multiple queries on anti-profiteering law, which requires understanding and calculation," he said. "I am working on the pricing and clearing air around it. Wholesalers and distributors are calling to find ways to compensate for the loss incurred on their old stock." The SME segment has quite a good number of problems, he added.
Another CA, Puneet Agarwal, was travelling and landed in Delhi on Saturday morning. As soon as he landed at 9 am, he got a call from a builder who was trying to figure out various GST slabs that affect him.
"There is ambiguity in the sector, and different rules apply in different scenarios. This is being discussed in great deal," he said.
Another CA working on weekend is Varun Goel. "We are working on GST registration with our clients. There is confusion about maintaining accounts, format of the invoice, its impact and reconciliation. Since early morning all of us are busy interpreting the law and answering WhatsApp group messages related to GST," he said.
ALSO READ: GST Impact: Firms Hunting For B.Com Graduates, Salaries Rise up to 100%
Get the best of News18 delivered to your inbox - subscribe to News18 Daybreak. Follow News18.com on Twitter, Instagram, Facebook, Telegram, TikTok and on YouTube, and stay in the know with what's happening in the world around you – in real time.
| Edited by: Bijaya Das
Read full article