GET Stock

Quotes


Soaring Ambitions But a Long Road Ahead for Delhi's Govt Schools
The entrance to the school is festooned with balloons, posters, banners and hope.
New Delhi: It is barely 8am yet the narrow lane that leads to the Government Girls' Senior Secondary School in east Delhi's New Kondli is teeming with school kids and their parents. The entrance to the school is festooned with balloons, posters, banners and hope. As parents enter, young students greet them confidently in Hindi and sometimes, also in English. Near the gate, another group of students is singing, bodies swaying to the rhythm, voices soaring to the skies.
Each classroom in this school is humming as parents discuss the performance of their children with teachers while others wait anxiously for their turn. In the 12th grade, class teacher Shehlata is advising Puja to meet the English teacher and consoles her mother on the less-than-satisfactory grades pointing to the fact that the child was down with chikungunya. Puja's mother Bubli has studied only till Class 8 and wants to push her daughter to do much more. When I ask Bubli what is Puja's father's occupation, before she could answer, Puja replies promptly: "motorcycle labourer". Puja says she dreams of becoming a software engineer.
Rakhi, a student of Class 9, holds her father Damodar's hand as they walk out of the classroom. Visibly weak, Damodar has never been to school and works in a tailoring shop earning up to Rs 12,000 a month. With five children to support, making ends meet is difficult, yet Damodar says, "Tuti hui chappal mein ghum lunga par bacchon ko padhne se nahi rokunga (I will make do with tattered chappals but will not stop my five children from studying)." Rakhi has done well and dreams of becoming a lawyer.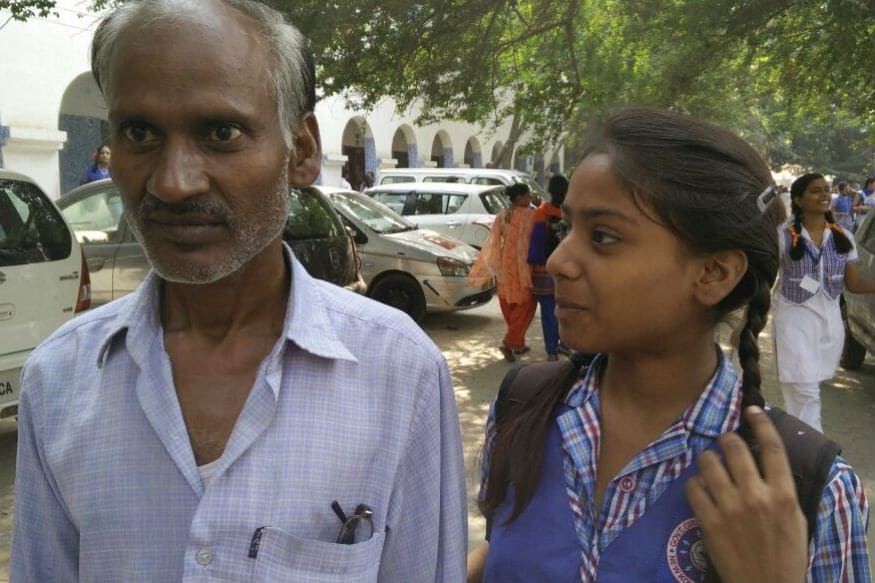 Mohammad Rizwan works as a daily wager painting and polishing walls and wood. He makes Rs 10,000 to 15,000 a month. Rizwan, like Damodar, has five children. His two girls, Shabana and Ruksar, study in Classes 7 and 9, respectively, in this government school. While Shabana's performance has been good, Rizwan is disappointed with Ruksar. "Inhone padhai mein dheela kar rakha hai (she has not paid attention to studies)," he says, looking at his daughter. Rizwan's two other children are studying in Civilized Public School, a private school where he has to spend Rs 1,000 every month. Now, after attending the second Mega Parents Teachers' Meeting, Rizwan says, "Padhai yahan bhi sahi hai, unko bhi sarkari school mein dalunga (I am with the teaching here. I'll move my other two kids to this school)."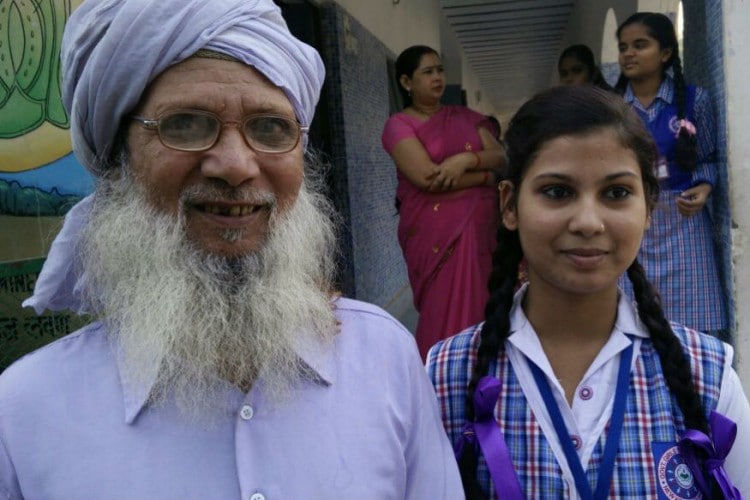 Yes, children have big and unconventional dreams. Diksha, a student of Class 11 wants to be an RJ; Preeti and Noor Jahan, who have opted for Commerce want to be bankers. While the enthusiasm is palpable, will they be able to achieve their dreams?
Deputy Chief Minister Manish Sisodia says, "I cannot give a deadline, but this is a step in that direction. We will discharge our responsibility towards these children in full measure. It is not a mere formality. I know a lot more needs to be done." When asked about the dismal educational record of children in government schools, Atishi Marlena, adviser to Sisodia, who also holds the Education portfolio, concedes, "What we found is 74% of students studying in Class 6 cannot read their books. This is the case across the country. Firstly, education reforms have to be in classrooms and, secondly, we have to get parents involved."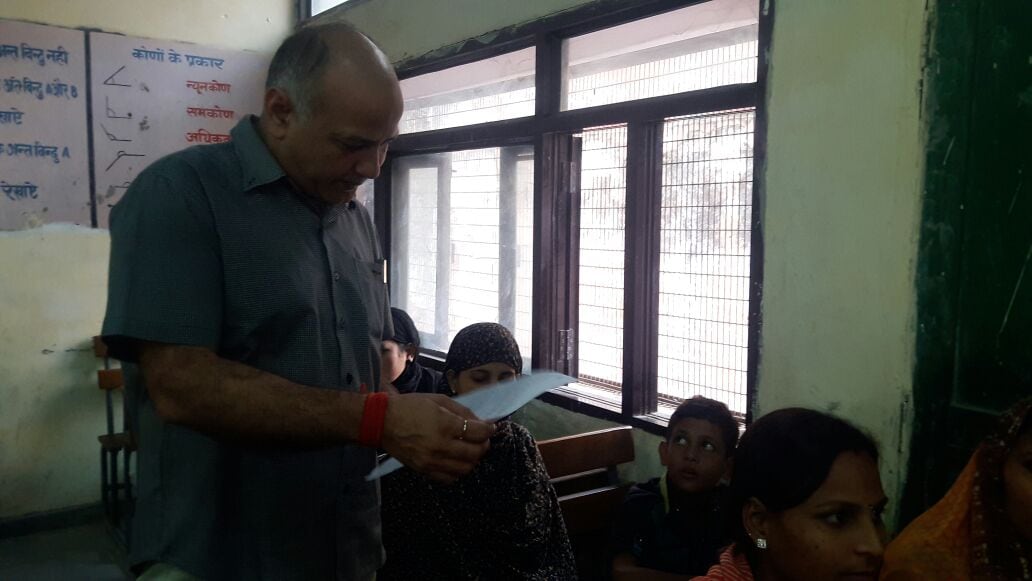 Parents have welcomed the move. Mahesh Singh Rathore, whose daughter studies in Class 7, says, "Ye log parents ki bahut izzat karte hain. Aisa maine kam dekha hai sarkari schools mein. (They respect parents here, which is a rarity in government schools." Rekha Kanpal, another parent told Sisodia that the quality of teaching in evening shifts needs to improve.
In the Government Girls Secondary School, which is not one of the schools adopted as a pilot, we see children welcoming parents, tea and biscuits being served, and parents streaming in with their kids.
Preeti, a student of Class 7, has moved here after studying in Bharatiya Adarsh Vidya Public School, a private institution. Preeti says, "The teaching, cleanliness and toilets are good here. This school is equally good (as private schools)." Her mother Pushpa hasn't studied beyond Class 5 back in Sultanpur in Uttar Pradesh and is keen that her daughter speaks good English and is self-sufficient. But, Preeti, who has got appreciation for drawing and innovation in her report card, dreams of becoming a painter.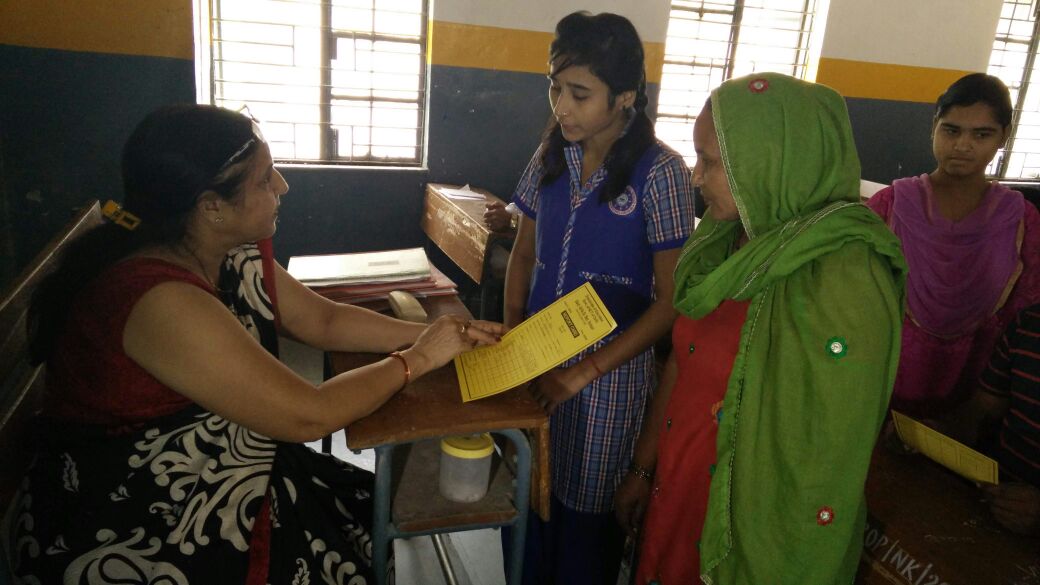 Thirty two new classrooms are being built in the Rajkiya Sarvodaya Kanya Vidyalaya in Dallupura, located on the outskirts of the trans-Yamuna region of Delhi. Prashant Mishra, a daily wager, has skipped a day's work to meet the teacher of his three daughters — Anupa, Neeraj and Ekta. We hear him tell his daughters to study hard so they do not have the regret that he has — not studying beyond Class 8.
This was the second Mega Parents Teacher's Meeting in the city. The first one was held in July. While Sisodia was on the road visiting schools, other AAP ministers and MLAs also made sure that they visited the schools in their constituencies. For the AAP government, making government schools better than private ones, as Chief Minister Arvind Kejriwal is fond of saying, is a challenge, but one that it is committed to.
Also Watch
| Edited by: Mirza Arif Beg
Read full article