SP promises to bring down prices if Third Front government is formed
<p>Samajwadi Party chief Mulayam Singh Yadav on Tuesday said he will ensure prices of essential commodities are brought down if a Third Front government is formed at the Centre with his party's support.</p>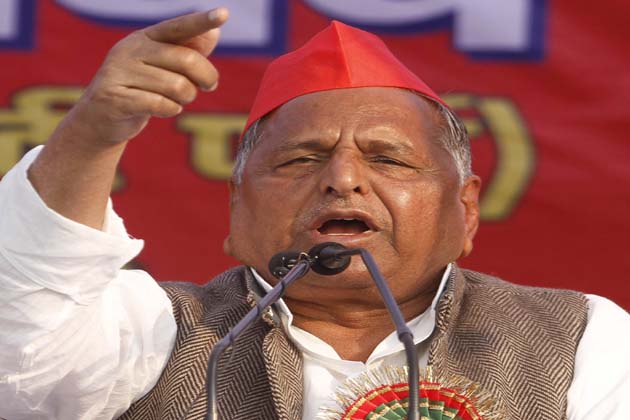 <p>Samajwadi Party chief Mulayam Singh Yadav on Tuesday said he will ensure prices of essential commodities are brought down if a Third Front government is formed at the Centre with his party's support.</p>
Samajwadi Party chief Mulayam Singh Yadav on Tuesday said he will ensure prices of essential commodities are brought down if a Third Front government is formed at the Centre with his party's support.
Just like medicines have been made free in the state under the Samajwadi Party government, a Third Front government supported by the party will bring down the sky-rocketing prices of essential commodities, Yadav said.
He was speaking at his 'Desh Bachao, Desh Banao' rally at Saharanpur after inaugurating Shaykh al-Hind Maulana Mahmud State Medical College.
Taking a dig at BJP prime ministerial candidate Narendra Modi, Yadav said unlike Uttar Pradesh, Gujarat did not provide several medical services for free.  "Instead under the guise of development, land owned by Sikhs was being taken away from them in Gujarat," he said.
Emphasising on the importance of Uttar Pradesh in the development of the country, Chief Minister Akhilesh Yadav, who also addressed at the rally, said the country's growth will be incomplete without the progress of its biggest state.
He also said that his government has started work on construction of three medical colleges in the state.
On government's efforts for Muzaffarnagar riot victims, Akhilesh said the government did not leave any stone unturned to provide relief to them and added that strict action will be taken against those behind the communal violence.
Get the best of News18 delivered to your inbox - subscribe to News18 Daybreak. Follow News18.com on Twitter, Instagram, Facebook, Telegram, TikTok and on YouTube, and stay in the know with what's happening in the world around you – in real time.
Read full article