GET Stock

Quotes


Spread awareness on food security scheme, Vijay Bahuguna tells Congress workers
<p>Uttarakhand Chief Minister Vijay Bahuguna on Sunday asked Congress workers to inform people about the benefits of Food security scheme, covering about 61.94 lakh people in the state.</p>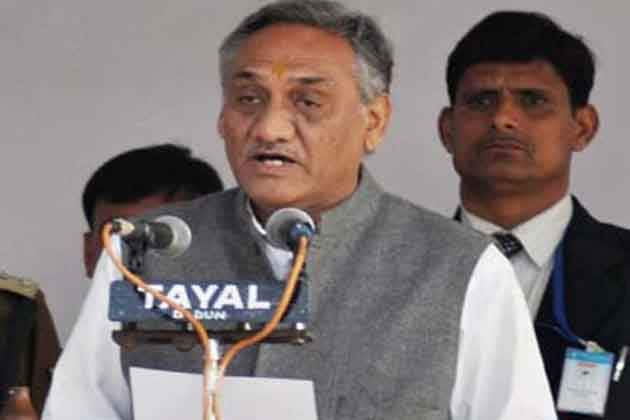 <p>Uttarakhand Chief Minister Vijay Bahuguna on Sunday asked Congress workers to inform people about the benefits of Food security scheme, covering about 61.94 lakh people in the state.</p>
Uttarakhand Chief Minister Vijay Bahuguna on Sunday asked Congress workers to inform people about the benefits of Food security scheme, covering about 61.94 lakh people in the state.
"The historic step of the UPA government will benefit 61.94 lakh people and Congress workers need to spread awareness on the issue," Bahuguna said during a function.
The Chief Minister said that Rs 8 crore fund would be alloted to an under-constructed medical college at Rudrapur. He said the girl children who lost both parents in the recent flashflood, would get fixed deposit of Rs 1 lakh from the state government.
Bahuguna announced that drive for appointment on around 40,000 state administrative posts will soon be started. Union Minister Harish Singh Rawat said around 85 crore people in the country country would be benefited from the food security scheme.
Also Watch

CNN-News18 Exclusive With Nandan Nilekani
Read full article