Stuck on Fence Meant to Protect it, Elephant Suffocates To Death in Karnataka's Nagarhole National Park
The 42-year-old wild elephant was being driven away by villagers when it got stranded atop a railway fence and died after its own weight crushed its diaphragm.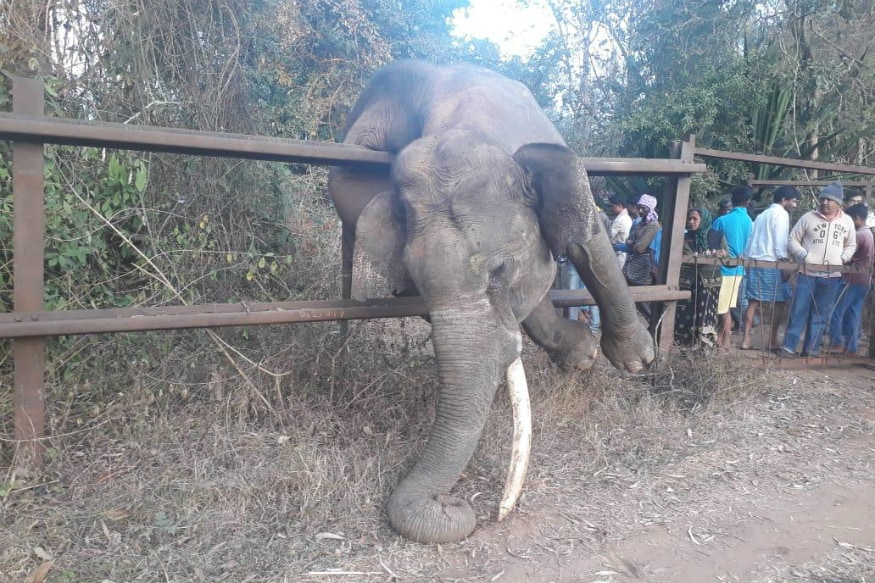 A 42-year-old wild tusker suffocated and died after being stranded on a railway fence in Nagarhole National Park in Karnataka recently.
New Delhi: Being chased away by villagers, a wild male elephant met a tragic end in Karnataka's Nagarhole National Park after it got stranded on a railway fence, suffocated on its own body weight and died. The fence was erected by the forest department as part of a Rs 212 crore project to mitigate the elephant conflict.
The 42-year-old wild tusker, sources in the forest department said, was being driven away by villagers for attempting to return to the Veerahosahalli range of the national park when it came across the railway fence and attempted to scale it.
It got stranded atop the fence, dangling midair and died due to suffocation after its own weight crushed its diaphragm, the sources added.
Due to their sheer size, the elephants have several adaptations that allow them to respire. Unlike other mammals, the massive lungs of an elephant are directly attached to the chest cavity and the diaphragm and they breathe by reflexively moving their chest and diaphragm. "What this means is that if the chest or diaphragm is squeezed too much, the animal will die. Its body is adapted to ensure that it doesn't ever put any pressure on its chest. However in this case, the more the elephant struggled to get free, the more it exerted pressure on its chest and eventually suffocated," a forest department official told News18.
Envisaged in 2015, the railway fence is first-of-its-kind in Nagarhole wildlife reserve. The idea was to create a 33 km along rail fence the first phase in four forest divisions. These were to exist alongside elephant-proof trenches and used discarded tracks procured from the railways.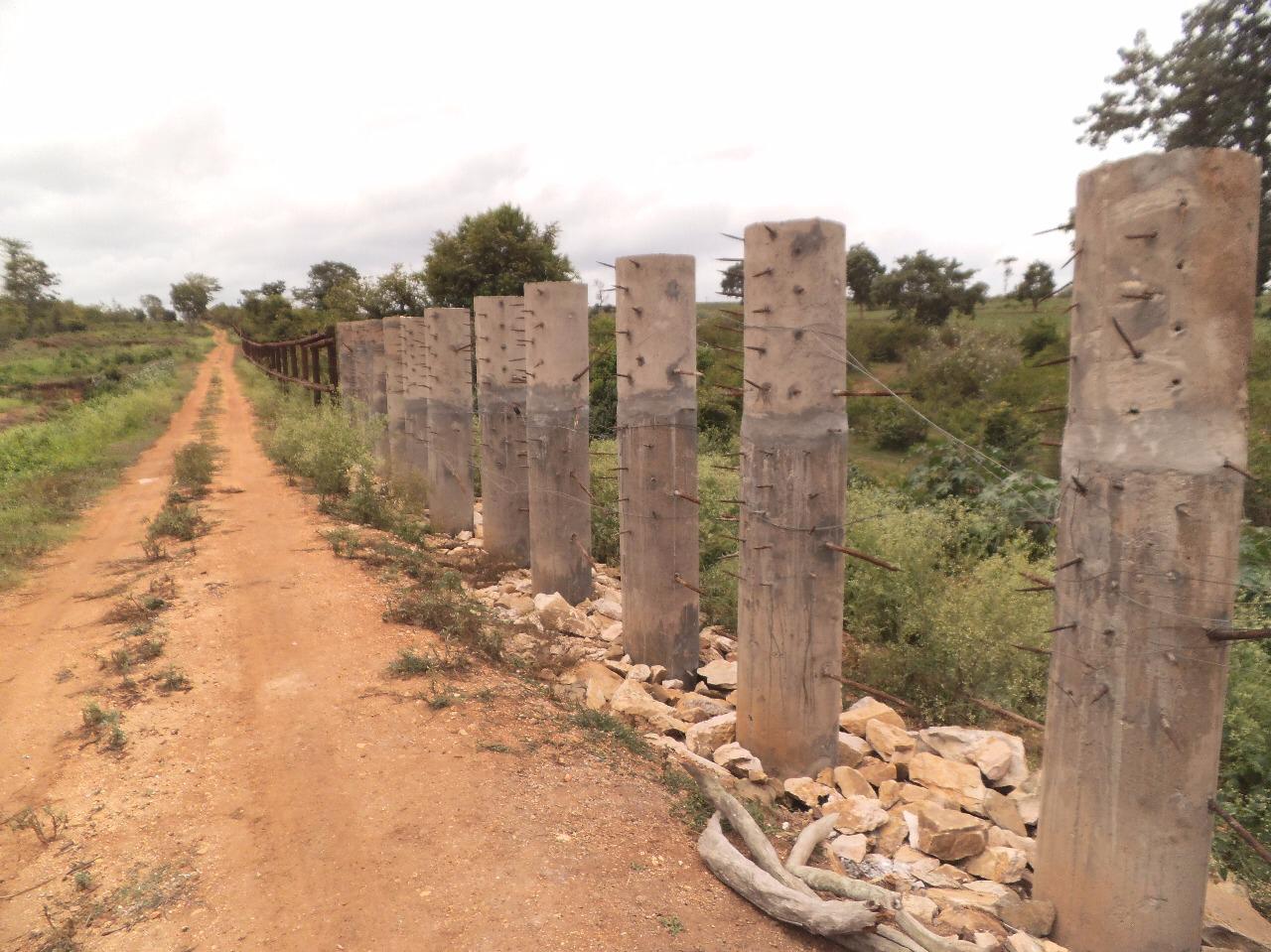 The project, it was hoped, would not hamper the movement of other wildlife animals that could jump through it or sneak through gaps, while stopping the movement of elephants into human habitation. These fences were developed by Graham Armstrong, the park manager of the Addo Elephant Reserve in the 1950s.
But they faced criticism from experts since their very inception. For one, officials admit, the fences have had limited success. An official said, "We have had several cases of sub-adult elephants and calves being able to get their way through. We have also had other cases where elephants have successfully managed to clamber over the fence. We have also had a few cases of tuskers getting stuck while trying to crawl from underneath it. It is also very expensive to set up and maintain."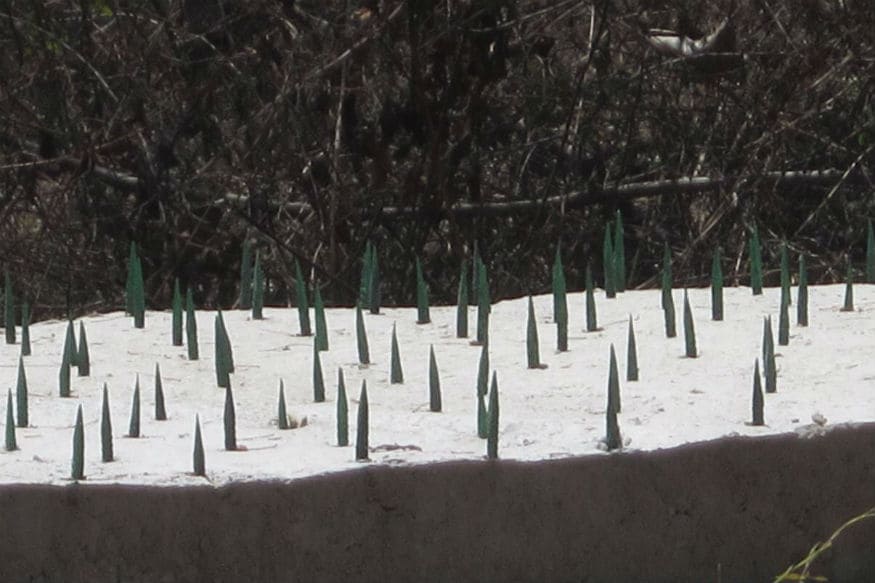 The Karanataka forest department recently drew the ire of the Supreme Court for the use of spikes to drive away elephants, which the bench described as a "barbaric system". Karnataka conceded in September that it had used spiked structures at some places to deter wild elephants. In an affidavit, it had sought six months to remove the existing structures with spikes, after the apex court had directed them to do so.
In its affdavit, the state forest department had claimed, "The state government has installed used rail barricades in some rough terrain including black cotton soils. However, there are still some small gaps in the barricades, which cannot be sealed by these structures. In such areas, spikes were being used to deter elephants from entering habitations."
Get the best of News18 delivered to your inbox - subscribe to News18 Daybreak. Follow News18.com on Twitter, Instagram, Facebook, Telegram, TikTok and on YouTube, and stay in the know with what's happening in the world around you – in real time.
| Edited by: Divya Kapoor
Read full article