Supreme Court Dismisses Kamal Nath And Sachin Pilot's Plea on Voters' List
The plea filed by Kamal Nath said that directions should be issued to publish the voters' lists in a "text format as per rules", instead of the PDF format, and expeditious decisions taken on all complaints before their final publication.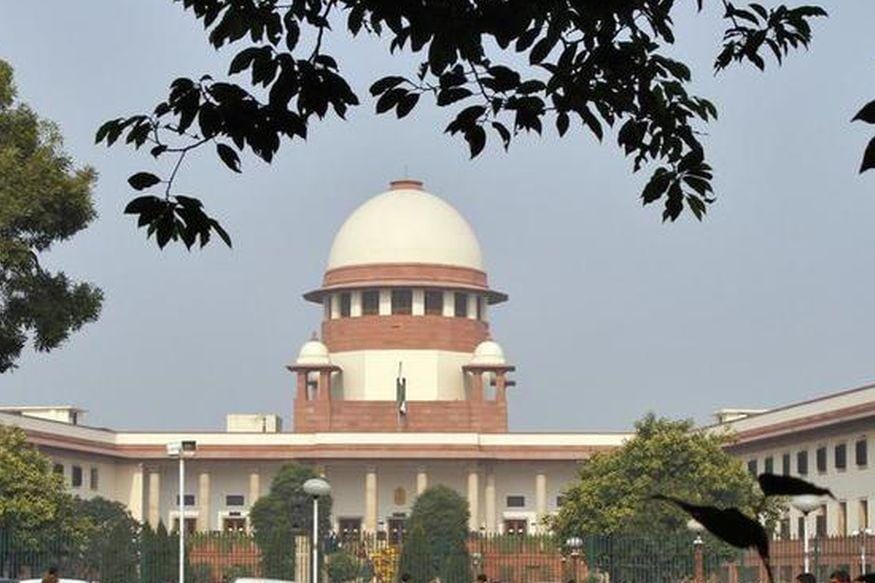 File Photo of the Supreme Court of India.
New Delhi: Expressing satisfaction at the functioning of the Election Commission, the Supreme Court on Friday dismissed petitions filed by Congress leaders Kamal Nath and Sachin Pilot relating to upcoming Assembly polls in Chhattisgarh and Rajasthan.
A bench headed by Justice AK Sikri held there was no need to issue any directions to the EC regarding publication or distribution of electoral rolls in the text format in the wake of the exercise conducted by the polls body for correction and modification of the voter list.
The Court further dismissed the senior Congress leaders' plea to increase the time of display in the EVM after a voter presses a button in favour of a political party.
The court was of the opinion that these are technical issues where experts have already taken a view.
Ahead of the Assembly polls in their states, Kamal Nath and Sachin Pilot had moved petitions in the top court, alleging discrepancies in the voter list. They also pressed for certain other directions for the EC.
Get the best of News18 delivered to your inbox - subscribe to News18 Daybreak. Follow News18.com on Twitter, Instagram, Facebook, Telegram, TikTok and on YouTube, and stay in the know with what's happening in the world around you – in real time.
Read full article